Federal Government To Cut Oil Price Benchmark For Current Budget To $20/Barrel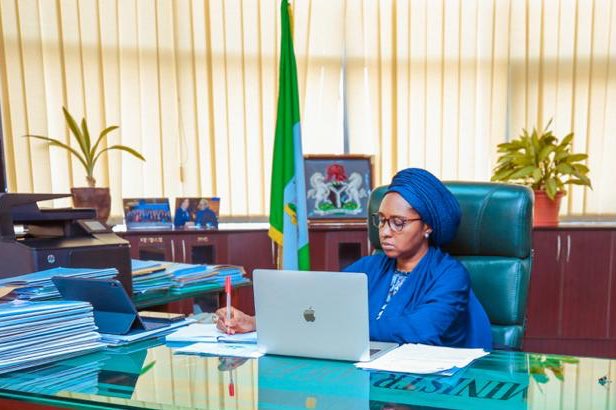 Estimated Reading Time: 1
The Federal Government has revealed plans to cut the oil price benchmark for the current budget to $20 per barrel.
This would make it the second time the Federal Government is slashing the oil benchmark for the 2020 budget.
The sharp fall in the price of crude oil had earlier forced the government to slash the benchmark from $57 per barrel to $30.
Minister of Finance, Budget and National Planning, Zainab Ahmed, said the Federal Government's intention to further slash the benchmark on Tuesday, according to a report by Reuters.
The report said Ahmed spoke during a web conference which focused on the impact of low oil prices on Nigeria's economy.
"We are in the process of an amendment that is bringing down the revenue indicator to $20 per barrel," the minister said at the conference
The minister, at the web conference, also said Nigeria's oil and gas projects would be delivered later than originally planned as a result of upstream budget cuts.
The Federal Government is planning to cut oil production to 1.7 million barrels per day from the 2.1 million barrels per day proposed in the 2020 budget.
The planned production cut is to be made in line with an agreement reached by the Organisation of Petroleum Exporting Countries and its allies better known as OPEC+.
Reuters also reported that the web conference deliberated on Nigeria's debt servicing costs.
Ahmed said Nigeria was in talks with creditors to defer debt service obligations to 2021 and beyond.
---
To continue telling under-reported stories, we need your support for the work we do, donate to https://paystack.com/pay
Also, kindly donate to the work we do using this interim PAYPAL ID https://www.paypal.me/NewsWireNGR.