IDPs & Refugees in Cross River & Akwa Ibom State Receive Food Items From Refugee Commission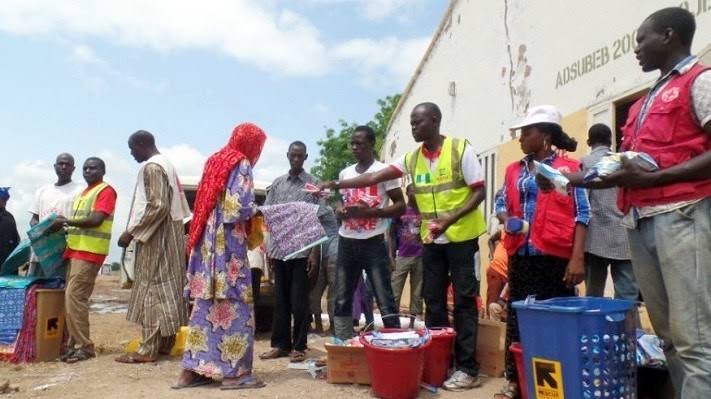 Estimated Reading Time: 1
Against the background of the Covid-19 global pandemic and it's attendant hardship on vulnerable people in Nigeria, the National Commission for Refugees Migrants and Internally Displaced Persons NCFRMI has commended President Buhari for tasking the Presidential Task Force on Covid-19 to roll out palliatives to cushion the effect of the lockdown announced in Abuja, Lagos and Ogun States.
Senator Basheer G Mohammed, who is also the Co-Chair of the Humanitarian Intervention Working group under the PTF on Covid-19 made the assertion while presenting relief materials to IDPs and Refugees in Cross River and Akwa Ibom State.
He was represented by the  NCFRMI Zonal Coordinator South-South, Innocent Efoghe during the presentation to 880 Refugees including members of the host Communities  who also benefited from the distribution exercise.
The Flagg off  took place at the Etun Local Government Area of Cross River State and Oron Local Government Area Akwa Ibom State targeting 2,280 individuals in total.
The items presented by the Commission to persons of concerns include 394 bags of Beans and 340 bags of garri.
Earlier in March Water Sanitation and Hygiene items and face mask was also distributed to IDPs and Refugees in Calabar, Bakassi and Oban Cross River State to strengthen their personal hygiene and mitigate the spread of the Corona virus.
In April food items, hand washing Soup, Hand Sanitizers and face masks where also distributed to 100 refugees and members of host community in Esit Eket, Eket local Government Area, Akwa Ibom State