Advocacy Group Condems Bello El-Rufai's Threat Of Sexual Violence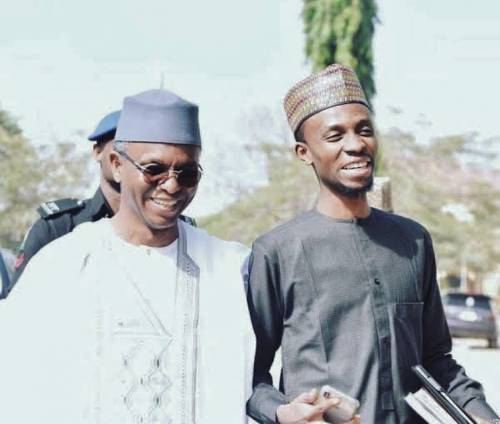 Estimated Reading Time: 2
The attention of the NorthNorm7al group has been drawn to the the sexist, rapey and violent series of tweets made by Bello Elrufai, in which he threatened to gang-rape the mother of a person who called him a daddy's boy. And the shocking, endorsing comments made by the Kaduna State First Lady, Hadiza Isma-Elrufai, his mother, on twitter, in response to it.
Those tweets from Bello Elrufai are representative of the ways that women's bodies have been used as a site for war and revenge even in conflicts that do not concern them. Though his tussle was with a fellow man, his immediate sense of revenge was to a woman's body because it has been perceived throughout history to be the lesser body, the more accessible tool and object. We vehemently condemn this as it is the foundation of gender and sexual based violence. Physical and sexual violence are a direct consequence of perceptions like this.
His comments are a bold, intimate chorus of the mainstream attitude of violent men towards women and must be condemned in its entirety. We call for a retraction and a public apology. We also join Ugo Ikeakor in calling for Bello Elrufai's prosecution in line with his threats being a violation of section 23 of the CyberCrime Act 2015.
The endorsing comments by his mother, Hadiza Isma-Elrufai, who is the Kaduna State first lady as well as the head of the Kaduna State sexual assault task force, justifies his threats, and argues that "all is fair in love and war." The very foundation of the saying "all is fair in love and war" is a product of the crude feudal era where accountability of atrocities evaded society at large.
We do not live in those times anymore. She insists that her son's threat to "pass a woman to his friends after he's done with her" does not amount to threats or insinuations of gang-rape, when it is clear that this statement objectifies a woman at the very least, and gives her no agency in being sexually exploited and "passed" around at worst.
This calls to question her competence to chair a panel seeking to fight sexual assault as the meanings and language of rape and violence are lost on her. Consequently, we call for her immediate resignation as chair of the Kaduna State sexual assault task force, and a public apology. We also call on all people of good conscience to join us in condemning this behaviour.
Signed
NorthNormal Group