FG Will Provide Medical And Life Insurance For Health Workers- Boss Mustapha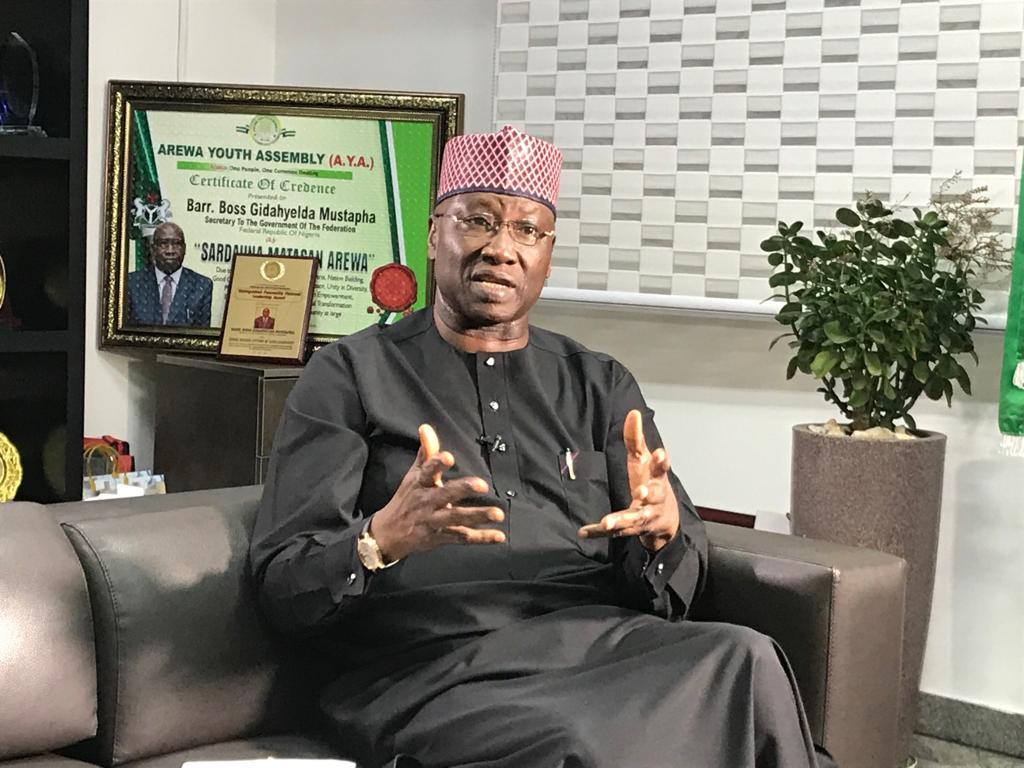 Estimated Reading Time: 1
The federal government is planning to implement medical and life insurance for health workers involved in fighting COVID-19

The Secretary to the Government of the Federation (SGF), Boss Mustapha, announced this at the Presidential Taskforce briefing on COVID-19 in Abuja on Friday.

Healthcare workers are vulnerable to COVID-19 virus as they are first responders to patients.

Some health workers working at isolation centres across affected states have expressed their dissatisfaction over lack of necessary insurance and other welfare policies.

Blessing Israel, who works at the Lagos isolation centre, said:

"While we care for the patients, nobody cares for us. Despite being the backbone of the health sector in this period, there is nothing like a welfare package or insurance for us."

Nigeria has recorded 210 cases of COVID-19, out of which 20 people have been discharged after recovering from the virus, while four have died.

It is, however, uncertain if health workers are among the recorded cases as their identities are not disclosed officially. Only persons who test positive or their associates are allowed to disclose such identities.

Life insurance

Following the complaint by the health workers and their unions, Mr Mustapha said the insurance for health workers is being planned considering the danger they are exposed to during this COVID-19 pandemic.