Presidency Reduces Media Access To Aso Villa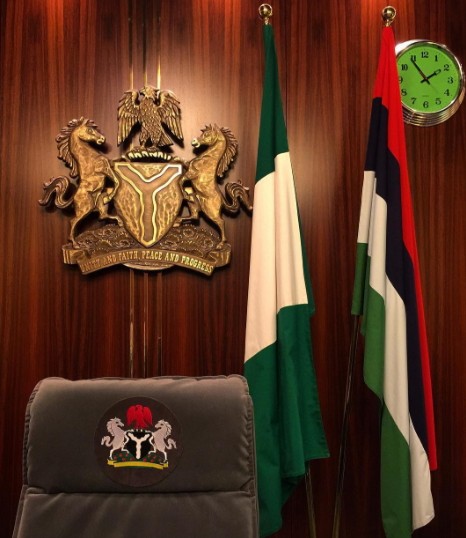 Estimated Reading Time: 1
The Presidency has reduced the number of journalists granted access into the premises. According to a statement signed by the Deputy Director Information, Atta Esa, due to #covid19 safety requirements, it has become imperative to drastically review down the presence of the over 100 State House Correspondents who usually rendezvous in the Press Briefing Room in the Presidential Villa during this period since all other departments have scaled down the presence of their staff.
Only 13 media organisations are accredited and granted access and other media organisations are advised to liase with their counterparts.
According to the statement, only the under listed correspondents are to enter the Villa for media coverage of any event beginning from Wednesday, March 25, 2020 until further notice.
Chairman, SH Press Corps – for coordination
NTA crew
Channels TV crew
TVC crew
FRCN reporter
VON reporter
NAN reporter
The Sun Reporter
Thisday Photographer
Leadership Photographer
Daily Trust Photographer
Guardian Photographer
Vanguard Photographer