Breaking: Nigeria announces shutdown of Government and land borders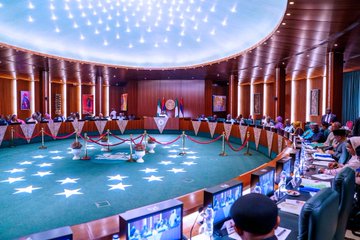 Federal Government workers in Nigeria on Grade Level 1-12 are to stay-off work nationwide from Tuesday, March 24 in new measures announced by the government to contain the spread of Coronavirus in the country.
The Presidential Taskforce on Coronavirus that announced the new measures also said the weekly meeting of Federal Executive Council, FEC that holds on Wednesdays has been suspended.
Also affected is the National Council of State meeting scheduled for Thursday, March 27 which is now suspended till further notice.
Chairman of the Task Force and Secretary to Government of the Federation, Boss Mustapha also announced the immediate total closure of all land borders for 4 weeks to stop the import of Coronavirus into the country by travellers