Nigeria resumes radio programme "Have Your Say" to promote govt propaganda on FRCN of the Buhari govt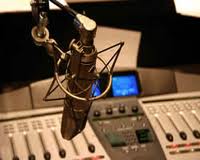 Estimated Reading Time: <1
The audience participatory radio programme, "Have Your Say" has been resuscitated by the Federal Radio Corporation of Nigeria (FRCN) to educate, enlighten and project the policies of the Buhari Administration to the citizenry.
Introduced during the first term of the administration, "Have Your Say" offers a national radio platform for Nigerians to interact with key government officials including Ministers and heads of MDAs on various programmes and policies of the Administration. The Programme engages Nigerians from across the country and provides a feedback mechanism, where the government can measure the impact of its programmes.
The Programme runs every Thursday on the Network of the Federal Radio Corporation of Nigeria (FRCN) at 10 am. Listeners can tune in to the programme and ask questions live.
The general public is therefore invited to join the conversation on the network service of Radio Nigeria 92.9 or call 0807-622-6771 or 0705-149-3324. For live streaming, log onto www.facebook.com/radionationetwork. Other social media handles of the programme are @Protrackng on Twitter; Protrackng on Facebook; Protrackng on Instagram and Protrackng on YouTube.
The Honorable Minister of Sports and Youth Development, Mr. Sunday Dare was the first guest at the resumption of the programme yesterday and next week's guest is Honorable Minister of the FCT, Mallam Mohammed Bello.

Olaolu Beckley
Special Assistant to the President on Documentation
Office of the Vice President
February 28, 2020