Buhari says he won't intervene in the crisis between Emir Sanusi and Ganduje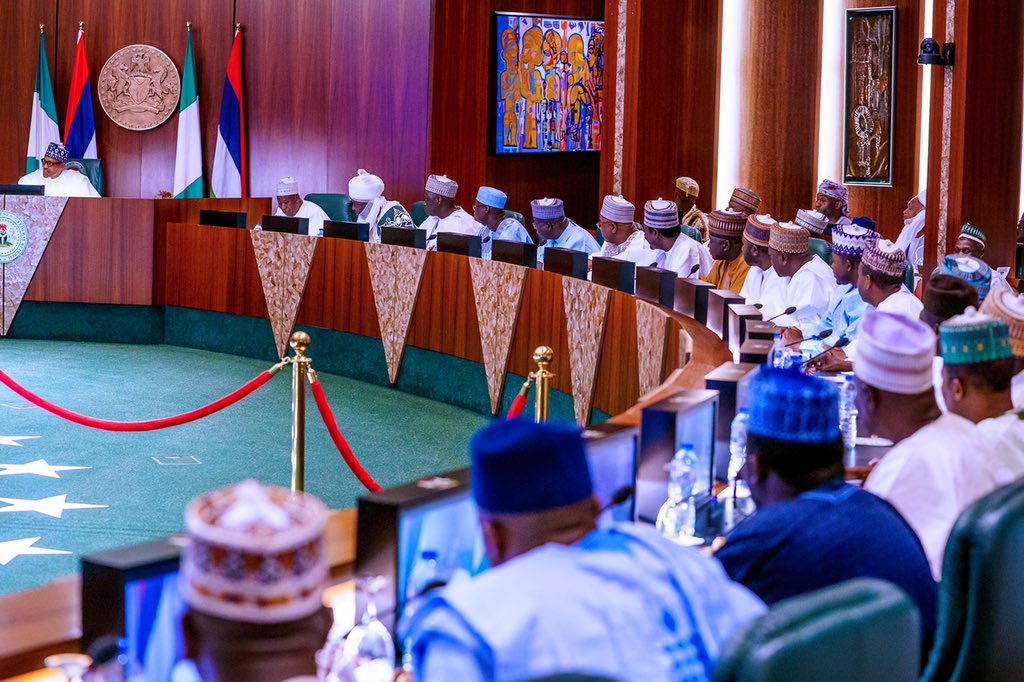 Estimated Reading Time: <1
Following growing pressure for him to resolve the long-running dispute between Governor Umar Ganduje of Kano State and the Emir of Kano, Muhammadu Sanusi, President Muhammadu Buhari on Friday declared that he will not intervene.
He made the declaration at the presidential villa while receiving the Governor and the newly elected legislators on the platform of the All Progressives Congress (APC), from Kano State.
Buhari premised his decision on the existence of the separation of powers between the Federal Government and the states even though he also pointed out notwithstanding, he has enough grounds in the constitution to ensure that the security of Nigerians is not compromised.
The president said: "I know my role as the President of Nigeria. By the constitution of the Federal Republic of Nigeria, the Governor of Kano State has his own roles, once a matter is in the hands of the House of Assembly (like in Kano), the President has no constitutional right to interfere.
"I am here by the constitution, I swore by it, and I am going to stand by it.
"But let me tell you the bottom line of my understanding of the constitutional role is that peace and security of all Nigerians must be guaranteed, where the people are threatened, then I will use my constitutional powers."
While feeding questions from State House correspondents after the meeting, Ganduje affirmed that the rift between his government and the Emir Sanusi was a constitutional issue and must, therefore, be resolved constitutionally.
He acknowledged that a high-powered committee has been set up to bring the rift to an end and hope that a solution could soon be found.
Ganduje, whose over 50-man delegation included only one of the five first-class emirs in the state, had been asked why the Kano emir was absent.