Abuja resident, Maryam Sanda flees as court convicted her of killing her husband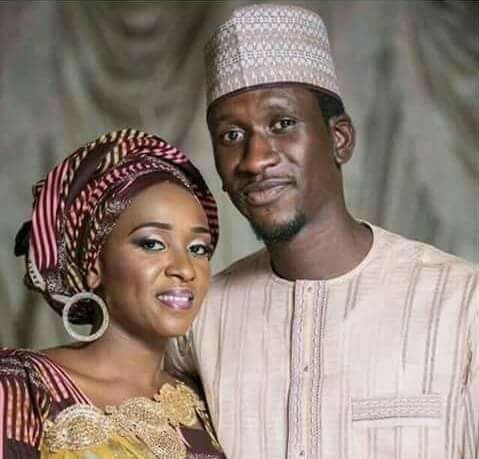 Estimated Reading Time: <1
An FCT High Court in Maitama has convicted Maryam Sanda of killing her husband, Bilyaminu Bello.
The judge has however stood down the matter for five minutes following the drama that ensued after the conviction was passed. She fled the dock immediately the judge convicted her.
However, court officials and prisons officials dragged her back into the dock .
The judge was forced to rise after several women starting wailing in the court room One of them who made attempt to approach Maryam was ordered to be taken away by the judge.
The FCT High Court 25 presided by Justice Yusuf Halilu on Monday convicted Maryam Sanda of murder of her husband, Bilyaminu Bello. The justice said she has been found guilty of murder based on doctrine of "last seen", she was the only person with him.
The Judge rose for 5 minutes to return for sentencing.
Maryam was seen wailing and shouting "Inna lilahi Inna roji hun", while efforts are being made by her family and lawyer to console her.
Sanda was docked alongside her brother, Aliyu Sanda; her mother, Maimuna Aliyu and her housemaid, Sadiya Aminu, who were charged with assisting her to conceal the evidence by cleaning the blood of the deceased from the scene of the crime.
It is alleged that because they tampered with evidence, no autopsy was carried out to ascertain the actual cause of Mr Bello's death. Regina Okotie-Eboh, lawyer to the accused, argued that the prosecution failed to prove the allegations. She said the prosecution did not call nurses or doctors from the hospital where the deceased was taken to as witnesses.