Governor of Borno state accuses Nigerian Soldiers of collecting bribes at checkpoints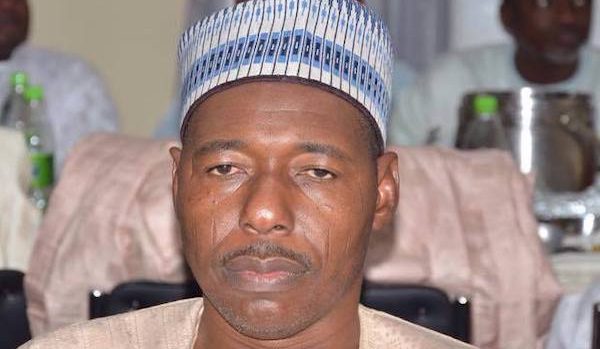 Estimated Reading Time: <1
Babagana Zulum, governor of Borno state, came down hard on soldiers manning Damaturu-Maiduguri road in the state on Monday afternoon.
The governor, who was very angry about the situation and it seemed he had been briefed by the people, alighted from his vehicle and walked straight to where some of the soldiers were.
"I'm going to report all of you in this unit… nobody can tolerate this. Boko Haram is attacking people and you are here collecting N1000 per car," he said.
One of the soldiers tried to calm the governor down, saying he would look into the case but Zulum fired back, saying: "But we saw them."
Meanwhile, Many people have been stranded since Sunday when suspected Boko Haram insurgents launched attacks on communities along Damaturu-Maiduguri road. 
Damaturu is Yobe state capital, and Maiduguri, Borno state capital. The distance between both towns is about 130 kilometres, and there are a number of villages along the axis.
"Within the town, we are careful of how and where we move to. It appears as if the insurgents have infiltrated the major towns."
There was also an exchange of fire on Monday between the army and the insurgents in Jakana village in Konduga local government area of Borno state. Jakana is one of the communities along Damaturu-Maiduguri axis.