Babatunde Rosanwo: Major General Muhammadu Buhari's 2019 Scorecard on Human Rights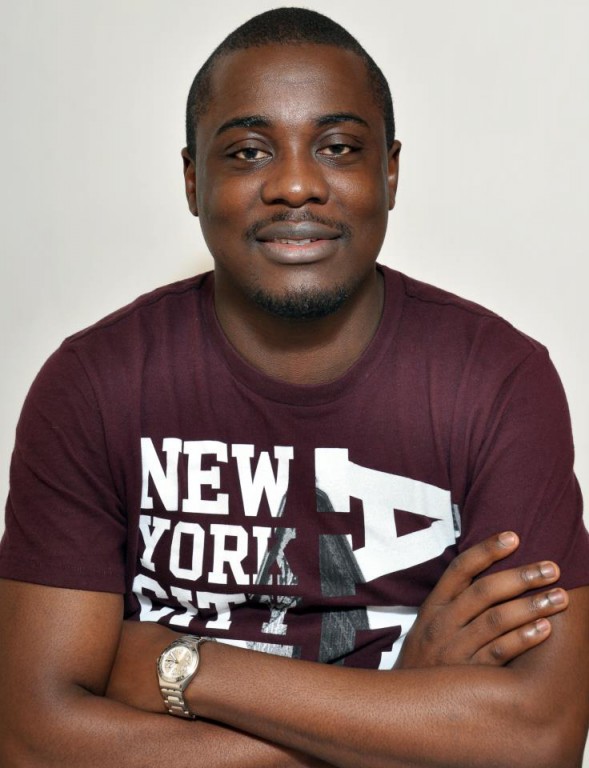 Estimated Reading Time: <1
Human right is under attack in Nigeria, in 2019 the federal and state governments, regardless of party affiliations, openly displayed their disdain for activists, journalists, media, free speech and the rule of law.
Critics of the government have been charged with treason, terrorism, cyberstalking and other ridiculous charges. There is a coordinated attack by the ruling elite/the government using the state apparatus to suppress citizens who dare to ask questions, this is evidenced by disobeying court orders and detaining citizens illegally.
Public spaces noted for citizen protests have been cordoned off because the government is concerned about the advocacy demanding for good governance and human rights. It is the primary duty of the government to protect the rights of Nigerians and not suppress their rights.
Nigerians need to be more vigilant in 2020, the bills on hate speech and social media introduced by the national assembly are needed enablers which will drag Nigeria back into the dark days of military juntas. There are possibly hundreds of cases we have no information about, yet the prominent ones show a trend. These cases confirm why Buhari gets a F on Human Rights and the Rule of Law for 2019. It has been a year of disgrace and embarrassment to Nigerians and the Diaspora.
Deji Adeyanju
Deji Adeyanju, a former PDP member, associate of former President Goodluck Jonathan and now turned activist was arrested in Abuja, December 13, 2018 while leading a protest over alleged police bias ahead of the 2019 general elections. While the police did not file any charges of murder against Deji, his arrest was linked to a 2005 homicide case which was concluded in 2009 where Deji was discharged and acquitted. During the trial from 2005 to 2009, Deji was remanded in prison without bail. After spending 78 days in prison, Deji was released from prison on March 1, 2019 with a no case submission, he claims his arrest was illegal and politically motivated to keep him away during the presidential election.
On December 23, 2019 Deji led a group of protesters to register their displeasure with human right abuses in the country and demand the release of Sowore and others, they were attacked by pro-government groups which singled out Deji. Assaulted and beaten while the police did not intervene immediately, Deji is receiving medical attention.
Obinna don Norman
Obinna don Norman, a journalist, owner and editor of the online news outlet, The Realm News, was arrested March 1, 2019 by the police in Umuahia, Abia state while he was on a local radio station to discuss politics. Obinna is an advocate for good governance and quite vocal about Abia state. He was initially charged under the cybercrime act and during his second appearance in court, he was charged under the Abia state anti-terrorism and kidnapping law of 2009. Norman is alleged to have harassed and threatened Senator Theodore Orji. Obinna was released on bail and his trial continues.
Jones Abiri, a journalist, editor and publisher of the Weekly Source newspaper in Yenegoa, Bayelsa state was arrested on March 30, 2019 by unknown gunmen. He was questioned, released to be arrested May 2019 and released on bail in October 2019. Jones was previously detained by the DSS August 2016 for two years without access to his lawyers or family, he was released August 2018 following campaign by local and international human rights organisations. This time around he was charged with the same alleged crimes which were dismissed by the court in 2018, terrorism, sabotage and cybercrime. 
Steve Kefason
Steve Kefason, a freelance journalist, was arrested on May 10, 2019 in Port Harcourt, Rivers State by operatives of the State Investigation Bureau of the Kaduna State Commnd of the Nigerian Police. He was released five days later only to be re arrested and charged for insulting persons and institutions, injurious falsehood, inciting disturbance, defamation and cyberstalking, James Kanyip, the Deputy Chief of staff based on a petition written by the legal assistant of the governor. Despite a court order for his release, Steve spent 162 days in Kaduna prison before court orders were obeyed.
Abubakar Idris aka Dadiyata
Abubakar Idris, known as Dadiyata, lecturer at the Federal University Dutsinma, is a fierce critic of the All Progressive Party. He was forcefully taken away from his home in Barnawa, Kaduna State on August 2, 2019 by unknown men. With the trend across the country, suppression of freedom of expression, his disappearance for over 150 days can't be divorced from his focus on good governance in the North of Nigeria. His disappointment with the Buhari led government was well registered. With a strong and passionate followership both online and offline, Dadiyata's disappearance is scary, his parents, wife and associates have sustained campaigns to find him. The government and security agencies claim they have nothing to do with his disappearance, yet they have not been enthusiastic about finding Dadiyata.
Omoyele Sowore
Omoyele Sowore, an activist, founder of Sahara Reporters and former presidential candidate in the 2019 general elections was arrested on August 3, 2019 after calling for nationwide protests the government of Buhari. He was charged with treason, money laundering and cyberstalking President Buhari. Sowore was granted bail by the courts in October 2019 but the DSS delayed his release citing frivolous excuses and he was eventually released on December 5, 2019. When Sowore returned to the court on December 6 for his trial, the DSS invaded the courts and rearrested Sowore in dramatic style, reminisce of the military era. Under immense pressure from citizens, human rights organisations and the international community, the Nigerian government decided to comply with the court orders to release Sowore. On December 24, Sowore was released in compliance with court orders and his trial will continue in 2020. Sowore has been declared a prisoner of conscience by Amnesty International and nominated for US prisoner of conscience.
Olawale Bakare
Olawale Bakare, popularly known as mandate, a student and activist who turned 22 in detention on October 9, 2019 was arrested on August 5, 2019 for participating in the nationwide protests called by Omoyele Sowore. Charged alongside Sowore with treason, he was granted bail by the courts in October but the DSS delayed his release citing frivolous excuses and he was released on December 5, 2019. Olawale been declared a prisoner of conscience by Amnesty International and will continue his trial in 2020.
Agba Jalingo
Agba Jalingo, a journalist and publisher of the news website Cross Rivers Watch was arrested August 22, 2019 and charged with disturbance of public peace and treason for his articles and social media posts about the governor of Cross Rivers state. Agba had written and published an article about the diversion of N500 million belonging to the state via the Cross Rivers Micro Finance Bank, he was remanded in Calabar prison and denied bail by Justice Amobeda. The judge withdrew from the case after a recording was made public in which he was alleged to have made biased remarks about Agba Jalingo. Further charges against Agba include two counts of terrorism for planning to work with Sowore on the revolution protests. Agba has been declared a prisoner of conscience by Amnesty International and his trial continues.
Mr Odok
Mr Odok, a lawyer and vocal critic of Cross Rivers state governor, was arrested September 26, 2019 in Abuja and taken to Calabar where he was charged for terrorism. His lawyers have been unable to secure his bail while he is remanded to Calabar prisons, his arrest is believed to be linked to his Facebook posts about the Cross Rivers state governor who he constantly referred to as a joker.
Michael Itok
Michael Itok, a 21-year-old resident of Akwa Ibom state was arrested and detained on October 8, 2019 by the Department of State Security Services. He was arraigned on November 26, 2019 at the magistrate court in Uyo and remanded in Uyo prison. He was charged for actions that constitute a nuisance because of some Facebook posts which the governor is said to have found offensive. Michael claims he is not the author of the post, but he only shared them from another page. Michael was once a steward in the government house and his father worked with the governor in the past.
Abubakar Katcha, a politician in Niger state was arrested December 3, 2019 and charged by the police with criminal conspiracy for postings on social media which alleged the governor had fraudulently diverted public funds and the Niger state government was not able to repair damaged roads. The Niger state governor's chief of staff is reported to have petitioned the police, alleging that Abubakar had insulted his principal via a Facebook posting. He was accused of conspiring with others to incite public interest, dragged before a magistrate court and granted bail on December 4, 2019 after spending one night in detention. On December 24, Abubakar was arrested while honouring a police invitation, charged to court for 'intentional insult', he was remanded in Minna prison until January 6, 2020.
____________________________
Babatunde Rosanwo is a Public Affairs Commentator he tweets at @Rosanwo