Special Report: The 'beatification' of area boys in Nigeria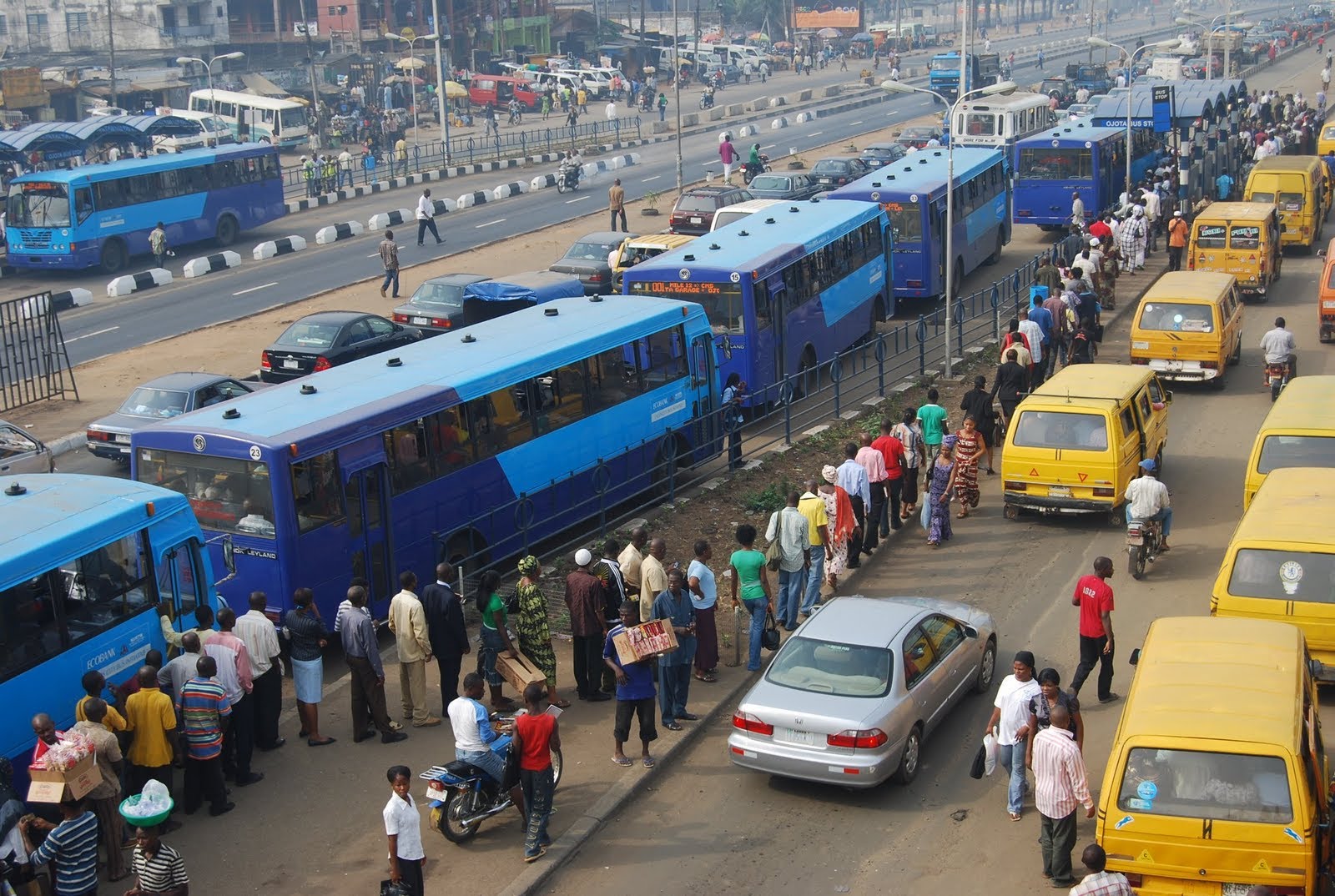 Estimated Reading Time: <1
When you tell the story of a mob style local union chairman looking to become a state governor, it's tempting to turn to satire. But satire forces people to think, and in Nigeria, that is a hard ask. Telling it plainly is your best bet. This is a story about the most powerful transport union in Lagos.
The National Union of Road Transport Workers is Nigeria's most popular transport workers Union.
Membership of the union is not voluntary as the union collects fees from commercial buses through agberos. Fee collection is often violent.
According to Isaac Albert, the NURTW is the most politicised and violent union in Nigeria.
In December, the Association of Resident Doctors of the Lagos University Teaching Hospital received The Chairman of the caretaker committee of the National Union of Road Transport Workers, Lagos State chapter, Musiliu Akinsanya a.k.a MC Oluomo.
It was the latest move in a strategy to change the public perception of the NURTW chairman from "mob boss" to a legitimate figure.
Three months before that, the University of Lagos invited MC Oluomo to a summit on transportation.
Following social media backlash, the University distanced itself from the event.
In October, the transport chief was given the Kwame Nkrumah Leadership Award by the All-African Students Union (AASU).
AASU, a Pan-African body has also honored dignitaries like the one time Chairman of Ijero local government of Ekiti state, Abiodun Dada.
It is a remarkable turn of events for a man who escaped death when he was stabbed at a local APC rally in January 2019.
A history of NURTW
The NURTW came into being under the Trade Union Act of 1978.
Shortly after, Nigeria implemented the Structural Adjustment programme.
In the 1980's, the Structural Adjustment programme led to unemployment and inflation.
As salaries hit rock bottom in the formal sector, youth unemployment worsened in the informal sector.
Uneducated young people with no marketable skills faced a shrinking economy. With no welfare protection from the government, area boys leaned on their street know-how to survive.
"Back then, youth are known by two ways… their family name and their area. From your area, people will know the area boy group you belong to… so if you do anything bad like fight, steal or cause trouble anyplace, you are easily traced to your area boy group."
– Olawale Ismail, 'The dialectics of "junctions" and "bases": Youth, securo-commerce and the crises of order in downtown Lagos', Security Dialogue 4–5 (2009), p. 470.
Yet, agberos are different from area boys. In the 70s and 80s, agberos saw the opportunity to make a living in garages and motor parks in Lagos.
With no formal training and no "handwork", they turned tricks, helped bus owners and through the NURTW, became institutionalised in transportation.
From trick turners in the '80s, NURTW agberos are now uniformed officials who reportedly collect billions in fees from transport operators daily.
NURTW Fees
According to a research paper by Daniel Agbiboa, the union collects several fees from transporters.
Booking fee (owo booking), loading fee (owo loading), dropping fee (owo dropping), money for weekend (owo weekend), money for sanitation (owo sanitation), security fee (owo security), Chairman's meal (onje Chairman), LASTMA's money (owo LASTMA)), police money (owo olopa or owo askari), money for parking (owo parking), money for the morning (owo aro), money for afternoon (owo osan), money for evening (owo irole), money for the night (owo ale), money for party (owo faji).
Many transport operators say the fees are excessive.
In February 1992, Nigeria's Supreme Court ruled that the NURTW has no right to collect fees from transporters.
"The defendant has no right to control or operate by way of collection of dues, levies and fees or otherwise at any motor parks in Nigeria other than to load and offload goods and passengers at such motor parks."
In 2001, the Lagos state government began a crackdown on NURTW in the state.
But 18 years later, NURTW has become synonymous with Lagos politics.
Becoming a political machinery
Elections in Nigeria are often violent so it is not surprising that the NURTW, a union that is no stranger to violence, became an important political tool.
Its large size and popularity in Lagos also made it an important voting bloc.
Demola Olanrewaju, a political strategist and commentator believes that the NURTW now has a seat at the table of Lagos politics.
"I think Nigerian politics is evolving. Where we are now is that we risk the NURTW becoming a mainstay in Lagos politics.
In the past, people saw the wisdom of the Union not having a seat at the table. What you have now is a situation where people now negotiate with the NURTW as though it is an arm of government.
He told NewsWireNGR: "Bola Tinubu has seen his successors becoming weaker and now, they're almost equal in power to the unions. The weaker the governors are, the more difficult it is to exert influence over unions"
In a few years, the union had become synonymous with Lagos and Oyo politics. In exchange for the support of their members and "vote protection" at the grassroot level, government looks away from the excesses of the Union.
In recent times, the union and Nigeria's electoral body, INEC signed a MoU for the transportation of electoral materials.
It is safe to conclude that the legitimisation of NURTW is complete but the larger question remains: is there any real danger in giving unions a seat the table of governance?
Eugene Uzor, a consultant who lives in Lagos, believes the state is setting a bad precedent.
He told NewsWireNGR: "The practices a society rewards become culture. The practises you punish dwindle and get pushed to the fringes. Young people used to work at becoming the new Okocha and Wizkid.
Now tens of thousands of those young people will work at becoming the new Oluomo because the signal sent clearly says they will be rewarded for doing whatever it is that he does"