"It is important that our youth (Africans) learn about the concept of Ubuntu"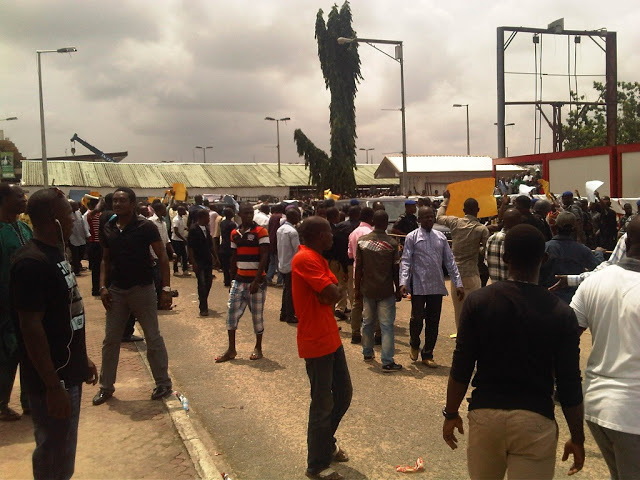 Estimated Reading Time: <1
Dr Bakut Bakut, the Director-General, Institute of Peace and Conflict Resolution (IPCR) on Tuesday advised African youths to imbibe the teachings on peace inherent in the concept of Ubuntu (a quality that includes the essential human virtues, compassion, and humanity) for the development of the continent.
Bakut gave the advice during the opening of the maiden International Conference on Conflict Prevention, Management and Resolution in Africa, held in Abuja.
He said that Africans, especially its youth, needed to appreciate one another and strive toward Africa's development as "our enemies are not from within".
According to him, the younger generations are unaware of the sacrifices that ensured they were able to enjoy freedom today.
"It behooves on us, in academia to ensure that the history of Africa, as well as African values, traditions, and culture, do not remain hidden under sometimes Eurocentric accounts.
"It is important that our youth learn about the concept of Ubuntu and appreciate that we all need each other and that our enemies are not from within,'' he said.
The DG further said that the diplomatic relations between Nigeria and South Africa had been strained by incidences of violence perpetrated by people of both countries against people of the other.
He explained that the development had been particularly disturbing given the role each country played in its own region and in Africa as a whole.
Prof. Olaotse John-Kole of the University of South Africa said that with the deliberations that would be held, both countries would be able to identify the root causes of conflicts in Africa and find solutions to them.
"All these problems of conflict affect us and that is why we have come together to find how best we can understand each other and find lasting solutions to them.
"We believe that one day we will achieve the peace that we desire,'' he said.
Also speaking, Abike Dabiri-Erewa, the Chairman/CEO, Nigerians in Diaspora Commission (NIDCOM) said that the gathering was timely as it would help find lasting solutions to xenophobia in Africa.
Dabiri-Erewa, who was represented by Dr Sule Bassi, Secretary, NIDCOM advised both countries to identify the root causes of such conflict and the solutions by way of an early warning system and mitigation.
The NIDCOM chairman noted that ethnic conflicts, weak economies, health crises, and fragile government hindered sustainable development in Africa, leading to poverty, and a lack of progress.
Dr David Letsoalo of the University of South Africa, however, spoke of the need for practical solutions that would reverse the legalese (the formal and technical language of legal documents) of colonialism.
Meawhile, Amb. Martins Uhomoibhi, former Permanent Secretary in the Ministry of Foreign Affairs said that Africans needed to be saved from themselves.
"We need to look inward to know where our problems are coming from,'' he said.
The conference with the theme, `Conflict Prevention, Management and Resolution in Africa: A Cross-disciplinary Perspective Towards African Development' was organised by IPCR in conjunction with the Institute for Dispute Resolution in Africa (IDRA) of the University of South Africa.