ECOWAS Military intervention has led to Improved security in Cote D'Ivoire and Gambia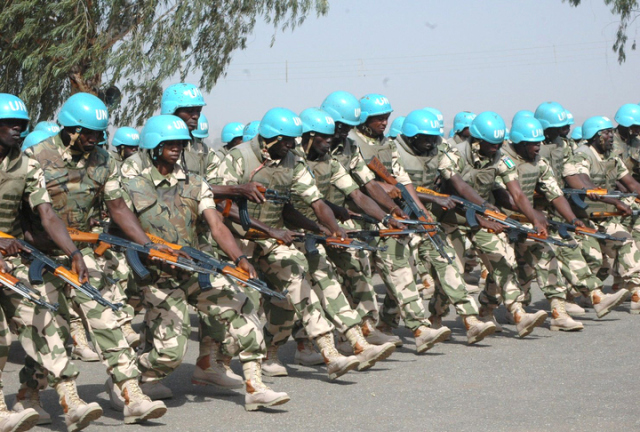 Cote D'Ivoire and Gambia has said that security situation in their countries has improves through the help of multiple security operations and ECOWAS military intervention in Gambia.
The countries disclosed this while giving their situation reports at the Second Ordinary Session of the ECOWAS Parliament held in Abuja.
Hon. Muhamed Magassy, Member of the Parliament from Gambia said that the country had continued to experience political and economic stability, adding that the ECOMIG forces played an important role in ensuring peace in the country.
"The Gambia continues to enjoy political and economic stability and pursues policies to promote the country as an economic gateway to Africa, the country continue to attract offshore entities while the private sector also continue to draw more investment.
"The security situation in the country continues to improve, the ECOMIG Forces continues to play an important role by ensuring peace and safety of all citizens.
"The Security Service Sector Reform is progressing steadily with the first National Security Policy launched by the President of the Republic in June, 2019, drafting of a National Security Sector Strategy and a Security Sector Reform Strategy are also at an advance stage.
"It is expected that the reform will transform the country's security sector into an effective, professional forces capable of defending the supremacy of the Constitution at all times."
He said that while the reform was ongoing, the services of ECOMIG was still needed and the county continue to count on ECOWAS and international community to provide needed resources to conclude the reforms.
However, Mrs Kamara Aminata from the Cote D'Ivoire, said that the security situation in the country has improved due to the multiple security operation in the country.
She said that with the new border security scheme, the country was able to prevent terrorists from coming into the country through the borders.
She also noted that the Human Rights situation in the country was progressing with the establishment of the National Council on Human Rights since 2018.
"The National Security Council notes that with satisfaction the decline of the general security index, which has stabilized at 1.1 since April 2019. This improvement in the security environment is the result of multiple security operations conducted by all the defence and security forces.
"A new border Security Scheme has been established to prevent terrorist threats and incursions at our borders, the president of the republic ensures the provision of the necessary resources for the implementation of this new security scheme."
The Second Ordinary Session of the ECOWAS Parliament which commenced on Nov. 18 will end on Dec. 14