Glass Ceiling: Access To Finance Remains a Big Challenge To Women Running for Elective Positions in Nigeria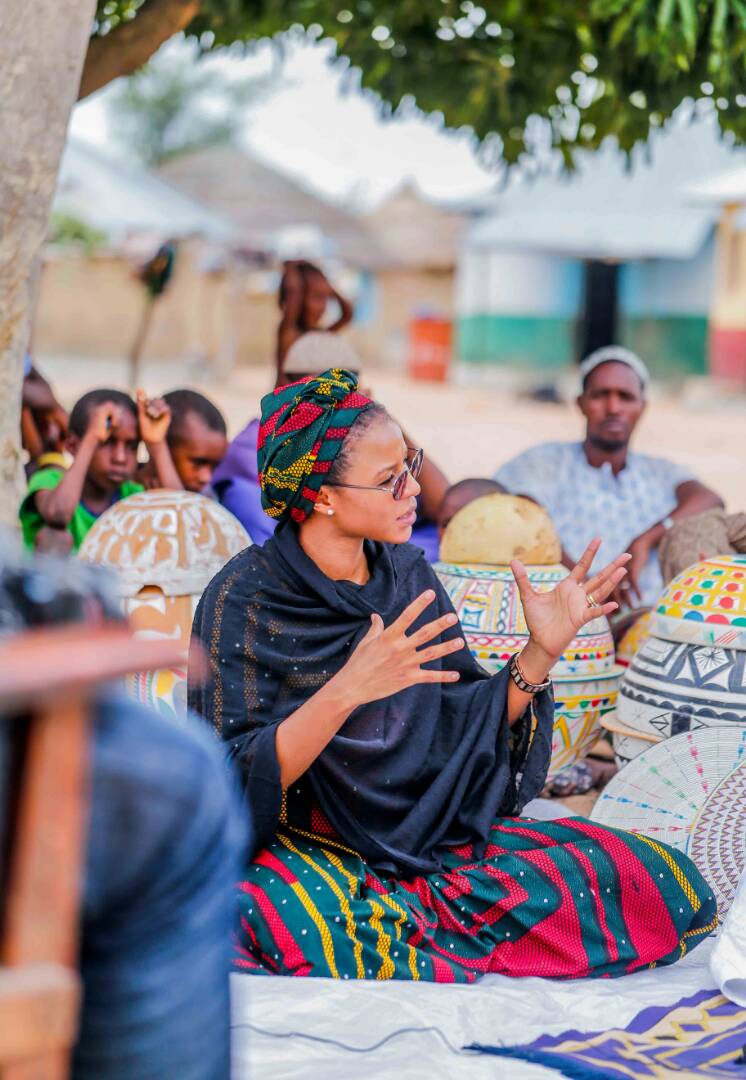 Estimated Reading Time: <1
By Mercy Abang
Moral support for women aspiring for political office is great. Mental support too. But what is most important, and most neglected, is money. In Nigeria's political atmosphere, it seems giving women money is only comfortable, when it doesn't make them more powerful than men.
"Most women find out the hard way" says Aisha Augie-Kuta, an aspirant for the House of Representatives in recently concluded elections. Aisha ran under the ruling All Progressives Congress, APC.
Augie-Kuta is the first female politician to run for the House of Representatives primaries under a major party in Arguing-Augie Federal Constituency in Kebbi State, Nigeria. Aisha's advise is perhaps general – for anyone with a desire to campaign for political office. But it helps to understand an essential question: How have political parties addressing the gender funding gap?
"It's not because women don't do their research, the problem is not even being talked about. We definitely do not talk enough about the role of money for women vying for elective positions. A lot more needs to be done in sensitizing women & stakeholders on access to political financing and the role of money during the campaign period,"  -Aisha
A nomination form in the 2019 elections was set by the All Progressive Congress at N45million, or roughly $125,000. This amount is greater than the combined minimum wage of an average Nigerian for 208 years. But Nigeria's partisan styled god-fatherism politics allows men more access to economic support that is not available to female candidates. This situation keeps the playing field unequal.
How this affects women seeking office.
According to Section 91 of Nigeria's electoral act, as amended in 2018 but yet to be signed into law, presidential aspirants in Nigeria can spend up to N5 billion – from N1 billion in 2010 – while candidates aspiring to become federal legislators can spend up to N70 million instead of the N20 million in 2010.
"The cost of politics is high, and women are the worst victims of economic inequality" – Samson Itodo, the Executive Director, YIAGA Africa.
Samson Itodo who runs YIAGA, an organization promoting democratic governance, adds that 'political parties and men often tend to relegate women to the background keeping them in a subordinate position due to their inability to muster the financial war chest for elections.'
Mr Shakir Akorede, Communications Associate at BudgIT Nigeria, opines that: "campaign finances are steadily inflated by mainstream parties – poverty is being weaponized through a new trend of vote buying. These are manifest reasons why it's hard for women to break the political glass ceiling in Nigeria".
To enable more women in politics, Mr Akorede said the electoral commission must take the issue of campaign spending limits seriously. Media and Political Researcher Tahiru Sherriff thinks the problem extends beyond politics:
"There are cultural implications to these things. There is the contested role of women in leadership positions in Islam across northern Nigeria. There is the historical back-benching of women in political matters in different local cultures. These issues, still affect the amount of moral investment necessary, or even political god-fatherism needed for women to break this ceiling."
Is there a way forward?
Campaign funding is a big challenge. A United Nations (UN) Women 2013 research identified access to financing as one of the biggest barriers to enter into politics. A UK based research group, Improving Institutions for pro-poor growth, reports that money distorts the candidate selection process within political parties in Nigeria and largely influences who wins the elections.
The Centre for Democracy and Development, a think tank, supporting research and documenting the experiences of women who participated in the 2019 general elections maintains that women have inadequate capacity in mobilising funds for campaigns.
"The main challenge is the near lack of support to women political campaigns, women are not trusted to win elections, so investing in their campaign is not attractive to funders" – CDD
Like the CDD, Aisha-Augie also thinks that there could be a way forward, but more on the path of evening the scales:
"If I was to propose a control mechanism (to control the money bags) then it would be a limit to financial spending. That would ensure the focus would be less on accessible finance and more on the actual capabilities of the person vying for a position".
This Article is a product of a partnership between MERCY ABANG and the Center for Democracy and Development, CDD.
Mercy Abang is an award-winning African journalist, reporting on issues facing vulnerable populations.