Kayode Fayemi Declares For Governor Says "Ekiti White Paper Can't Stop Me"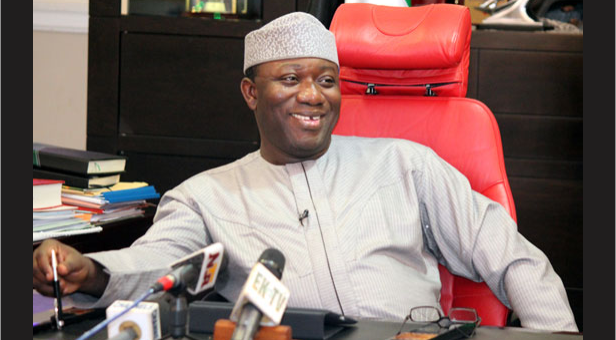 Estimated Reading Time: <1
After months of speculations and silence, the Minister of Mines and Steel Development, Dr. Kayode Fayemi, on Saturday, declared interest to once again seek for the Ekiti State governorship in the election scheduled to hold in July.
Fayemi said the state government's "controversial" White Paper designed by the Governor Ayo Fayose-led PDP would not stop him from contesting the governorship.
Fayemi who was in office between October  2010 and October 2014, told journalists at his Ishan Ekiti country home that he would follow due process, starting with a formal notification of his intention to the leadership of the APC and the state secretariat of the party.
He said, "Yes, I will run for the governorship of our state. As a leader of the party, I am going to follow due process as laid down by our party and the Independent National Electoral Commission (INEC). This includes formal notification of the leadership of the party, presentation of letter of intent at the state secretariat and a public declaration."
Fayemi further said he was aware of various speculations about whether he would run for the governorship or not. He, however, said with the last week release of guidelines and timetable for the July election, the right time for him to make a formal declaration and join the race had come.
INEC had scheduled April 15, for the commencement of electioneering process for the July election.
Earlier, the minister addressed a crowd of party leaders from all the 177 wards of the state during the APC leaders' meeting held in Ishan Ekiti, where he urged them to be united in the battle to unseat the incumbent PDP-led government.
State Chairman of the party, High Chief Jide Awe, Deputy Chairman, Chief (Mrs.) Kemi Olaleye, and state Secretary, Barrister Paul Omotosho, led other state, local government and ward executives, as well as elders of the party at the quarterly meeting.
He said the huge number of aspirants jostling for the APC ticket was a good development for the party, but urged all the aspirants and their supporters to pursue their ambitions in a decent manner, emphasising their credentials and plans to lift the state from its present state.