Over 50 Dapchi, Yobe Government School Girls Still Missing- Government Officials Say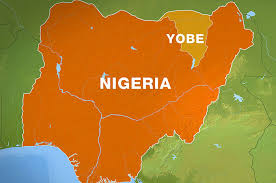 THE INCIDENT AT GGSTC DAPCHI
Following the incursion of suspected Boko Haram terrorists into Dapchi, headquarters of Bursari Local Government Council and the Government Girls Science Technical College (GGSTC) there, the Yobe State Government is working with the Nigerian Army and other security and law enforcement agencies to ensure that all students in the school are fully accounted for.
As the public is aware, the students were helped by their teachers to escape through the night to the surrounding bush and villages as the terrorists stormed the town last Monday.
Out of the 926 students in the school, over 50 are still unaccounted for as of the time of this statement. However, the Yobe State Government has continued to receive information about some of the girls being found in the general area to which they escaped.
The State Government is coordinating with the army and law enforcement to ensure that those girls are returned safely.
The Yobe State Government has no credible information yet as to whether any of the schoolgirls was taken hostage by the terrorists.
His Excellency Governor Ibrahim Gaidam is deeply saddened and outraged by the unfortunate event and has directed that all relevant personnel and agencies work closely with the army and other security organisations to address the situation.
The Yobe State Government assures parents and the school community that it will do everything necessary to ensure that all the missing girls are found and returned to their school and families and that security is improved in the area.
The public will be further updated as appropriate.
Signed
Abdullahi Bego
Director-General Press Affairs to His Excellency Governor Ibrahim Gaidam