"Abubakar's Parents Settled In Chad" – Presidency Says Newly Appointed NIA DG Did Not Fail Promotion Exams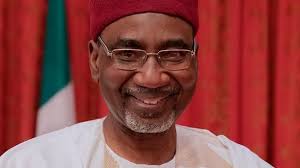 Estimated Reading Time: <1
The presidency at the weekend dismissed as untrue allegations that the new Director-General of the National Intelligence Agency (NIA), Ahmed Abubakar, failed his promotion examinations, forcing him into retirement as assistant director of the agency.
A statement by Media and Publicity Adviser to the President, Mr. Femi Adesina, described the allegations along with others as either half-truths, misinformation or outright falsehood.
According to him, Abubakar neither failed any promotion examination nor did he retire as assistant director but as deputy director.
He also dismissed insinuations that Abubakar was married to a Moroccan, arguing that he, as a matter of fact, did not only marry from his home state of Katsina but also from his community.
He also faulted the allegation that Abubakar hails from Chad, saying he actually hails from Katsina State while his parents had only settled in Chad at a given period and Abubakar returned to Nigeria for both his secondary and university education.
"A lot of half-truths, misinformation, and outright falsehood have attended the announcement of the new Director-General for the National Intelligence Agency (NIA), in the person of Mr. Ahmed Rufai Abubakar.
"Some of such unfounded stories include that Abubakar had retired from the services of NIA as an assistant director, because he failed the promotion examinations twice, and had to quit, willy-nilly.
 "Others claim he is married to a Moroccan, and so cannot hold such a sensitive security position, while others say he was born and bred in Chad and he holds dual nationality.
"All these have been widely disseminated on the social and some mainstream media. With the formal assumption of office by Mr. Abubakar, it is now necessary to set the facts straight.
"The new NIA DG retired from the foreign service as deputy director (not as assistant director) and three times during his career, had won the merit awards for competence and meritorious service. Failing promotion examinations can only exist in the fecund minds of fiction writers.
"His last position before the new appointment was as Senior Special Assistant to the President on Foreign Affairs/International Affairs where again he quietly proved himself.
"Abubakar's parents hailed from Katsina State and had settled in Chad at a point in their lifetime.
"The new DG did his primary school in Ndjamena (then Fort-Lamy), but returned to Nigeria for his secondary and university education. He never at any time held Chadian nationality.
"Mr. Abubakar's only wife hails from Katsina State, indeed, from the same community as the husband.
"The story of being married to a Moroccan can only be a tale by moonlight, concocted by people who love a fib.
"The president appointed the new DG because he had worked closely with him in the past two years and sincerely believes that he would add value to the NIA," the statement read.