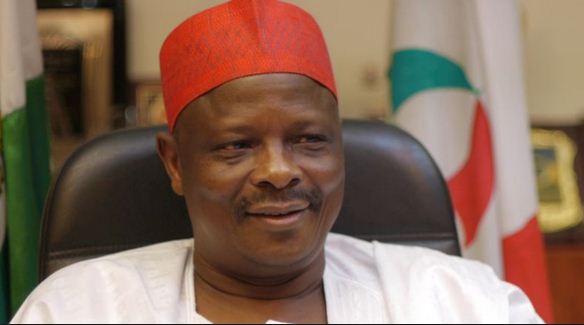 Abdullahi Sunusi, commissioner of special duties in Kano state, has asked his supporters to stone Rabiu Kwankwaso, a fromer governor of the state.
Describing the politician as the "political satan of Kano", Sunusi confessed organising previous attacks against Kwankwaso, who represents Kano central at the senate.
The video where he made controversial remarks is currently in circulation. It is not clear where and when he addressed the crowd.
Abdullahi Ganduje, governor of the state, was Kwankwaso's deputy for eight years. Both men fell apart shortly before Ganduje took over from him.
Below is an interpretation of what Sunusi said in Hausa language:
I am thanking Governor Ganduje and I want to assure our party men that from today the whistle of politics is blown on our in-house opposition. We met in Minjibir and dealt with them (Kwankwaso's supporters); we met outside the emir's palace during the Sallah celebration ( when Kwankwasiyya was attacked) and they tasted our wrath. Nowtheir leader is coming and we will receive him at kwanar dangora or at Dakatsalle, you may be aware after the holy pilgrimage performed by Muslims the final act is the symbolic stoning of Satan, so you all should await official announcement of the day you will all be directed to stone the political Satan of Kano. We are not afraid of anybody; we will even take the battle to his (Kwankwaso's) room. Finally, my counterparts, let's work to destroy Kwankwaso, as you all know he is afraid of us.