APC Says PDP Chose to Punish the South-west with the Just Concluded Convention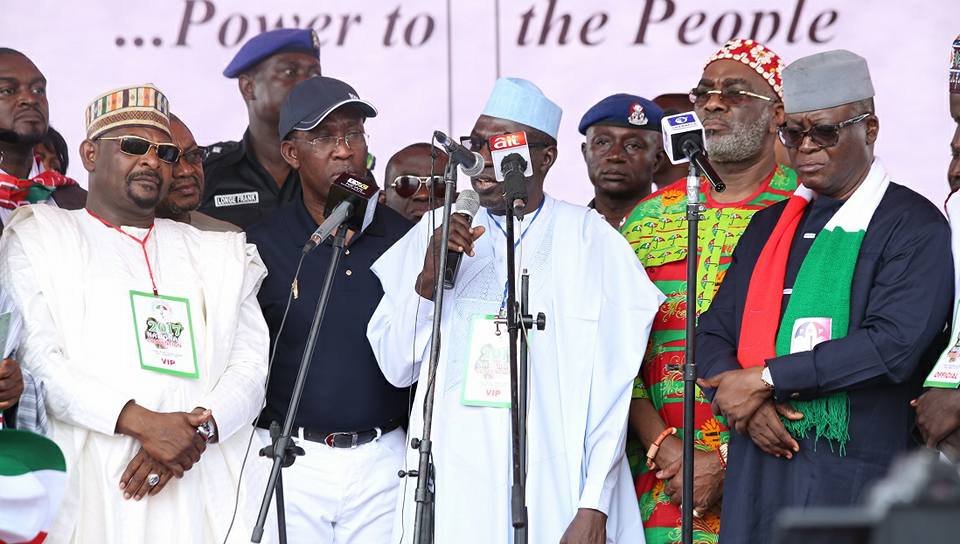 The All Progressives Congress (APC) has alleged that the Peoples Democratic Party (PDP) used its convention as an avenue to punish the south-west for voting against it in the last election.
The ruling party said this in reaction to the allegations that the convention was fraught with irregularities.
Some of the chairmanship candidates who lost out alleged that there was no level playing ground.
Tunde Adeniran, the consensus candidate of the south-west, stormed out of the venue, Eagle Square, Abuja, in anger.
In a statement on Sunday, Bolaji Abdullahi, spokesman of the APC, said the PDP has shown itself as a party "with corruption deeply rooted in its DNA".
He said it is tragic that the PDP which prided itself as "the biggest political party in Africa has now been reduced to a regional party".
"In reacting to revelations of how money-for-votes and systematic rigging was brazenly perpetuated during the national convention of the Peoples Democratic Party (PDP), the All Progressives Congress (APC) is mindful of the popular axiom: 'A leopard cannot change its spot'," the statement read.
"The abnormalities that trailed the PDP national convention have further exposed the PDP as a party is not ready and willing to change.
"Indeed, the PDP has once again displayed itself to the generality of Nigerians that it is a Party with corruption deeply rooted in its DNA.
"By frustrating south-west chairmanship candidates, it is unfortunate that the PDP has decided to punish the South West for not voting for the Party in 2015.
"We urge members of the PDP that can pass the integrity test to join the APC so that we can together bring about the much-needed change the country deserves."