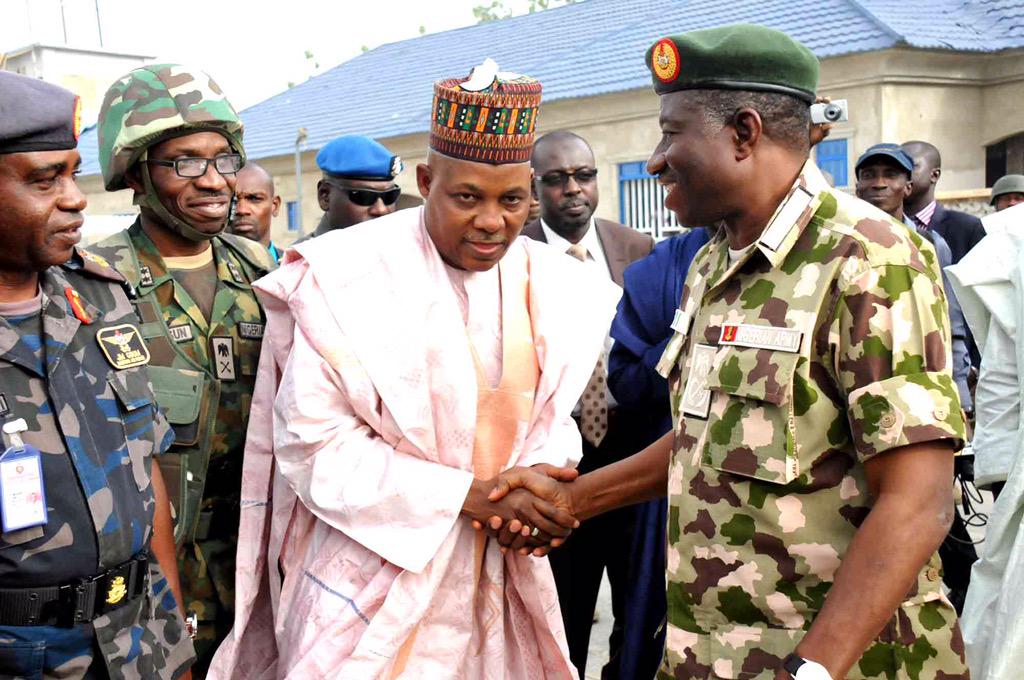 The Borno State Governor, Kashim Shettima has berated former aide to ex-President Goodluck Jonathan, Reno Omokri for daring him to present his WAEC certificate.
Trouble started when Shettima described Jonathan on Thursday as a clueless leader and an 'unsophisticated country person' while speaking at the launch of a book, "On a Platter of Gold: How Jonathan won and lost Nigeria," authored by spokesperson of the All Progressives Congress (APC), Bolaji Abdullahi.
Displeased by Shettima's assertion,  Omokri challenged the governor to publish his WAEC Certificate alongside that of President Muhammadu Buhari since he described Jonathan as simpleton.
Reacting to Omokri's remark, Shettima's spokesperson, Isa Gusau said it's embarrassing that WAEC results obtained before adulthood is being used to argue about the "leadership capacity of 60-year-old Jonathan, whose 16 years of service as Deputy Governor, Governor, Vice President and President should have been sufficient to prove those claimed distinctions."
In a statement, Gusau said, "I just couldn't imagine why Mr Reno Omokri chose to embarrass President Goodluck Jonathan by using WAEC result obtained before adulthood to argue about leadership capacity when in actual sense, those seven distinctions he claimed the former President obtained as a teenager, should have become evident in his reasoning and actions within the 16 years he served as Deputy Governor and Governor in Bayelsa State from 1999 to 2007 and the years he served as Vice President and President from 2007 to 2015 as a senior adult.
"In leadership, intelligence and capacity are never claimed, they prove themselves. It is really a joke for Mr Reno Omokri, whom I thought was smart, to have even cited those results. If he must discuss academics, I would have expected him to discuss scholarly contributions from President Jonathan's Masters Degree and PHD research works, with evidence of publication in any academic journal, to show how the former President is improving education from his works as an adult and not as WAEC-writing teenager.