Ex-President Jonathan Explains How South-East Nigerians Supported Him More Than His South South People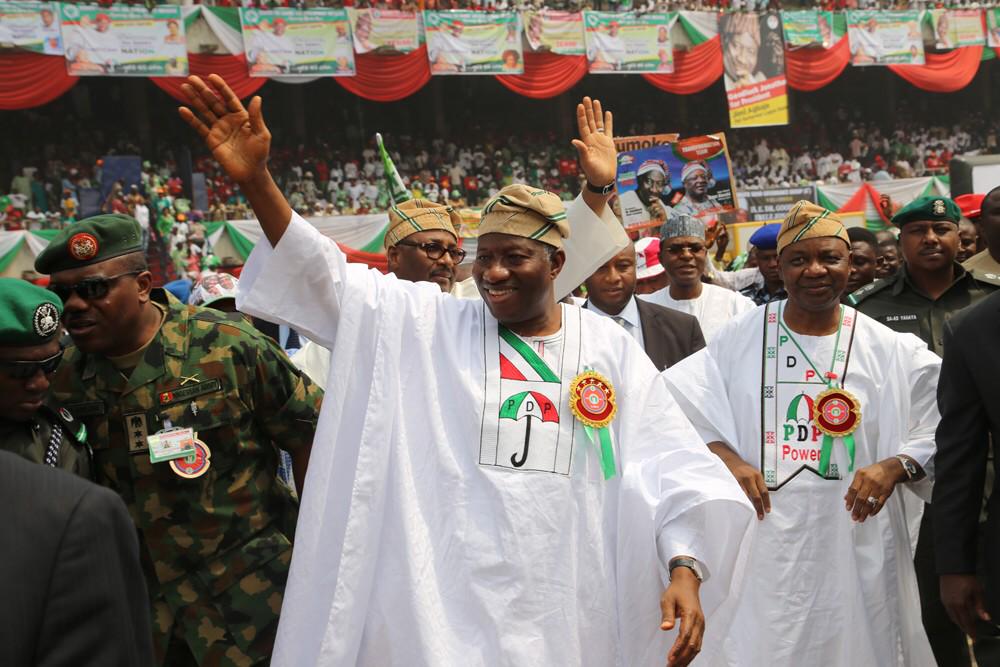 Estimated Reading Time: <1
Goodluck Jonathan has said he got more support from the south-east than his region, south-south, when he served as Nigeria's President from 2010 to 2015.
Jonathan said this on Thursday in Onitsha at the grand finale campaign of the Peoples Democratic Party (PDP) governorship candidate in Anambra, Oseloka Obaze.
He commended the people of south-east geopolitical zone, saying "I got more support from the South-East than I got from the South-South where I come from".
The former president appealed to Nigerians to collectively defend and stand firm for democracy.
"We must collectively defend democracy in the country because no matter what you are, until you are able to elect your leader peacefully, the international community will not take you as developed society," he said.
"Where elections are manipulated, there is no election. We use this opportunity to mobilise all Nigerians, especially the people of the state to stand firm for democracy and to do everything to protect democracy."
Jonathan said Anambra had remained a PDP state since the beginning of democracy in 1999 till date, adding that 80 per cent of the people were still members of the party.
He said: "Besides the pioneer role played by Dr Alex Ekwueme and other founding fathers from the state, the other population is clearly PDP or friends of PDP.
"Even though, some have left for one reason or the other, their spirits are still with the party."
He said a PDP government, headed by Obaze, will bring development to the state and ensure that businesses and enterprises flourish.
According to him, Nigerians no longer want the situation where the Igbos will complain about marginalisation.
"This will depend on the people we send there as governors and members of the National Assembly," he added.
Jonathan described Obaze as the best candidate, who has all the connections in the world to develop the state, encourage the youth and create enabling an environment for businesses to thrive.
He urged the party faithful and people to turn out en masse and vote the PDP and Obaze at the Saturday governorship election in the state.