Former Senate President, David Mark Gets Middle Belt Endorsement for President 2019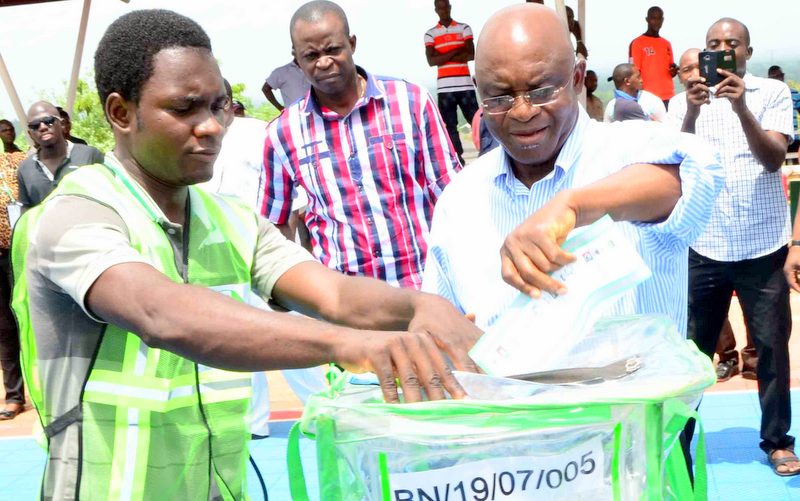 Estimated Reading Time: <1
The former Senate President, David Mark, has gotten an overwhelming endorsement from the middle belt forum to run for the 2019 presidential race under the platform of the Peoples Democratic Party (PDP).
The group under the aegis of Middle Belt forum said that David Mark has the political credentials to oust President Muhammadu Buhari in 2019, whose government has inflicted pains and hardship on helpless Nigerians.
In a press statement signed by the National President, Comrade Pius Attah, said the forum consulted eminent political stakeholders, elders, women and youths across the Middle Belt before taking the decision. "Since 2019 Presidential seat has been zoned to Northern Nigeria by the Peoples Democratic Party (PDP), the Middle Belt Youths, after series of consultations with stakeholders in the North and South, we wish to endorse Senator David Mark for 2019 presidential election.
"We identify with him because we want his leadership style indoctrinated to transform Nigeria to a developed nation. We want him as President to emancipate Nigerians from present economic failure and imbalance in the political appointment by the APC government."
He said the Middle Belt has been the brain behind political success of other geopolitical zones in the country and insisted that it is time to pay back the region in 2019. Comrade Attah said David Mark has demonstrated that he has the political will to lead the country out of the wilderness, due to the political leadership he exhibited when he was Senate President.
"We have talked with different youth bodies, women, tribal associations and organisations in all geopolitical zones of the country and modalities to make a vision of Middle Belt producing the next president a reality.
"We need a president that will carry everybody along, not the one that will use us as tools and dump us without consideration. Nigeria need a leader that has been tested, focused, courageous and dedicated to the service of the country and David Mark possess all the qualities."