"APC is Confused and has Been Lying to Nigerians About Change" – Former Kano Governor Mocks Buhari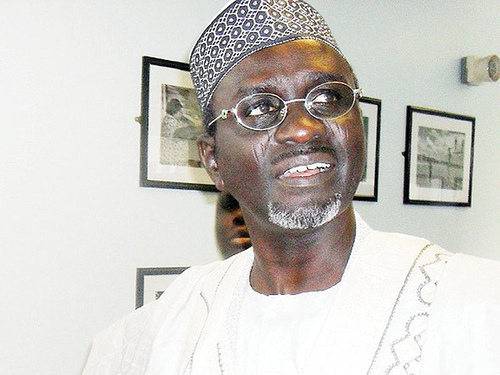 Estimated Reading Time: <1
Former Kano State Governor Ibrahim Shekarau has described the "change" mantra of his party as a ruse. In an audio recording exclusively obtained by SaharaReporters, Mr. Shekarau said the APC is confused and has been lying to Nigerians about bringing change to their living conditions.
"When Nigerians asked: 'When are we going to see the change we voted for?' They were told to wait until after swearing-in ceremony. After the swearing-in, they heard silence without change and they asked, when will this change come. The answer was until they resume office and they subsequently resumed office and nothing happened," said Mr. Shekarau.
The former governor added that when the masses asked again when to expect the change promised, they were told to wait until the appointment of the Secretary to the Government of Federation (SGF).
"After three months, the SGF was appointed and the people asked again: 'Where is the change?' The answer was they should wait for the change after the appointment of Chief of Staff. The masses got worried and said, please when will this change come? The answer was, until ministers are appointed. After six months, they appointed ministers," Mr. Shekarau said mockingly.
Following the appointment of ministers, said Mr. Shekarau, the APC promised that change would come when the budget was prepared and told the masses to wait for the budget. And when they got the budget, he added, Nigerians were told they would have the change after the National Assembly must have gone through the budget.
"Suddenly, the National Assembly approved and the people asked again: 'Can see and feel the change?' Their (APC) reply was until the President signed the budget. After he signed, there was no change, we asked. They said, the President's ear is paining him and we should wait until he was healed," said the former governor.
The masses, he said, were prepared to wait and rejoiced that the President could hear well and had returned.
Again, the APC did not deliver the change, shifting delivery to when fuel subsidy was removed.
"They suddenly tripled oil price and they kept quiet and we talked. They said we should be patient that change will come. While Nigerians were waiting, they now came again that the President was sick. They said we should wait, we waited and he came back from the first trip. They said we should pray and when he returned, they celebrated and we all secretly prayed for him, that Allah should heal him. When he returned they said we should give him time to fully recover," stated Mr. Shekarau.
He alleged that the APC started playing games, saying doctors said the President should return to London, where he stayed for 103 days before returning.
"We said when will the change come, they said until they drive away rats from his office. We are hoping, they will come and apologize and say the change will come when I (Buhari) return in 2019," Mr. Shekarau stated.