Be Bold, Name Paris Club Refund Thieves, Sani Tells Buhari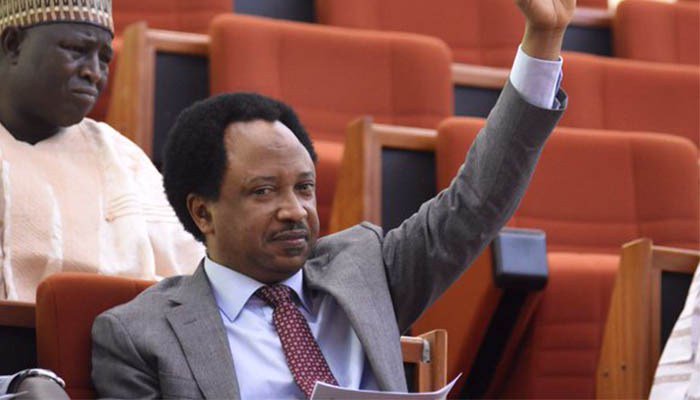 Estimated Reading Time: <1
Senator representing Kaduna Central, Shehu Sani, has called on President Muhammadu Buhari to be bold enough to name the governors who have mismanaged the Paris Club refund.
In July, the Federal Government had announced that it had disbursed the second tranche of the refund to states on May 4, 2017.
The funds meant to stimulate economic growth in the states are allegedly being mismanaged by some state governors, at least that was the impression Buhari gave when he urged governors to pay salaries and pensions owed state workers.
"Please, make sure (you pay) anybody under you. If he is working, he depends on the salary to pay rent, to hold his family, for education, health care…" Buhari had said.
Abia received N 5 .715 b; Adamawa N 6.114 b; Akwa-Ibom N10 b; Anambra N6,121 b; Bauchi N6. 877 b; Bayelsa N10 b; Benue; N6.854 b; Borno N7.340 b ;Cross River N6. 075 b; Delta N10 b; Ebonyi N4. 508 b; Edo N6. 091 b; Ekit N4,772,836 b. Others are: Enugu N5. 361 b; Gombe N4. 472 b; Imo N 7 b; Jigawa N7. 107 b ; Kaduna N7. 721 b; Kano N10 b Kastina N8. 202 b Kebbi N5,977,499,491.45; Kogi N 6,027,727,595.80; Kwara N5,120,644,326.57; Lago N8,371,938,133.11 Nassarawa N4,551,049,171.1 ; Niger N7,210,793,154.95; Ogun; N5,739,374,694.4 ; Ondo N7,003,648,314.28; Osun; N6,314,106,340.62 Oyo N7,901,609,864.25; Plateau; N5,644,079,055.41; Rivers; N10 b ; Sokoto ; N6,441,128,546.76; Taraba; N5,612,014,491.52; Yobe N5,413,103,116.59 Zanfara N5,442,385,594.49; ans FCT N684,867,500.04.
Reacting to the statement by the president, Shehu Sani a major supporter of Buhari said "the Presidency should have the courage to name those who mismanaged Paris refund and take appropriate steps to try them and recover.
He asked the president to not just name them, but he should add the parties the culprits belong to.
"It's not an ordinary man alone that has a name. Everyone has a name and a surname and sometimes a nickname. Attaching the name of their political parties will also help in knowing whether it's one party or multi-party, Sani said.