RECESSION: The Worst Is Over, Expect 2.5 Percent Growth By 2018 – Lai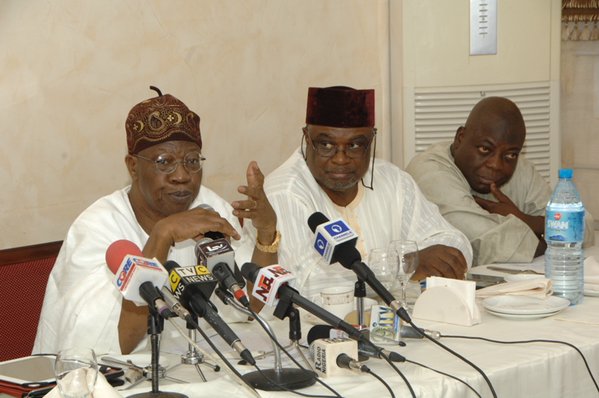 Estimated Reading Time: <1
The Federal Government has said that the worst is over for Nigeria, as its reaction to the news of 0.5 percent growth at the end of the second quarter of this year.
Minister of Information and Culture, Lai Mohammed assured Nigerians that the government is working hard to reverse the rising cost of food items in the market.
He said the government is targeting a 1.5percent growth by Q4, 2017, and that investors' confidence in Nigeria is now strengthened.
He said this will lead to growth in the micro economic environment has been stabilised and with more investments, more jobs will be created.
"Our target is to reach 1.5 percent growth before the end of the year, and then 2.5 percent growth in 2018, 4.5 percent growth by 2019, and then 7 percent growth by 2020.
"These are our targets and we are working towards them," Mohammed said.
Mohammed echoed the general feeling of the All Progressives Congress, APC, which was very happy to receive the news of Nigeria exiting the recession.
Despite the cheers, experts have warned against celebrating the news, warning that the manufacturing sector, trade and real estate sectors must be attacked with resolve. Statistician General of the Federation Yemi Kale, also warned that while Nigeria is out of the recession albeit marginally, recovery to past figures of 6.5 percent is still some way off.
The Peoples Democratic Party, PDP, in its reaction said it was unimpressed.