21 Killed In Borno Cholera Outbreak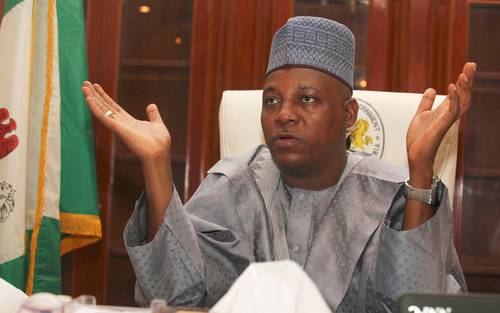 21 persons have been killed by the latest cholera outbreak in Borno State, with more fatalities coming from camps housing internally displaced persons.
Ministry of Health had pegged the death toll at 14 during the weekend but revised it to 21 on Tuesday.
"As of 4 September, 21 deaths have been reported," The Guardian Nigeria reported, quoting the ministry.
The number of suspected cases has risen from 186 to 375 in Maiduguri, at the weekend.
Muna Garage on the outskirts of Maiduguri the state capital, recorded the highest number while other victims were from neighbouring districts.
According to the ministry, government and NGOs are working to contain the outbreak which has spread to the town of Dikwa, 60 kilometres (40 miles) away, where five cases had been reported.
"The Nigeria Centre for Disease Control, and the National Primary Healthcare Development Agency, NPHCDA, are working closely with WHO, MSF, UNICEF and other humanitarian agencies in Borno, to support the State Government in curtailing the spread of the outbreak", a statement by the ministry said.
"Public health measures that have been initiated include the establishment of a cholera treatment Centre in the affected camp and surrounding areas, strengthening access to water, sanitation and hygiene and partners are working collaboratively to plan a cholera vaccination campaign.
"Risk communications activities, using both conventional media and door-to-door enlightenment have been reinforced. The NCDC has deployed a Rapid Response Team to support the Borno State Ministry of Health in coordination, contact identification, and tracing, laboratory investigation as well as case management. Medical supplies including personal protective equipment and drugs are available to support the response in the State.
"Borno State Ministry of Health continues to lead the response to the outbreak. Partners currently involved in the humanitarian response in Borno State are working closely with the State and Federal Government to control the outbreak. Throughout the weekend, health workers from both Government and Partner agencies worked hard to scale up all aspects of prevention and response" the statement said.