Gunmen Kidnapping All Over Nigeria, A Sokoto Businessman, Abubakar Kakirko, Is The Latest Victim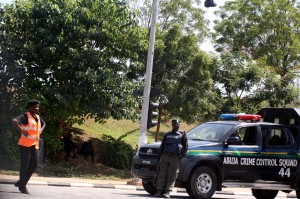 Some suspected gunmen have reportedly kidnapped a 27-year-old businessman, Alhaji Abubakar Kakirko, in his Kakirko Village, Wurno Local Government Area of Sokoto State.
Mr Babangida Abdullahi, the State Commandant, Nigeria Security and Civil Defence Corps, made this known on Tuesday at a news briefing in Sokoto.
Abdullahi said that the businessman was abducted in the early hours of last Friday, June 16, in the presence of his wife and three children.
He said, "The businessman was abducted and we are suspecting that he is being held at the Gundumi Forest along Sokoto-Isa Road."
Abdullahi said that the kidnappers had demanded N500, 000 ransom, while the victim was said to be alive, hale and hearty.
"The command, in synergy with other security agencies, will try all their best to secure the release of the kidnapped businessman.
"We will not relent in our efforts until he regains his freedom and get him reunited with his family," Abdullahi said.
On the general security of the state, he said that the command had deployed no fewer than 1005 officers and men to all parts of the state.
Abdullahi said, "We have put all the officers and men on red alert and commenced a 24-hour patrol and surveillance of the state.
"We are also cashing in on inter-agency cooperation and intelligence sharing.
"We are appealing to all residents in the state to promptly report all suspected movements and persons.
"This is to enable the various security agencies to nip all crimes in the bud and sustain the peace which the state is known for.
"We are also appealing to the people of the state to use the ongoing Ramadan fast to pray fervently for sustainable peace and unity of the state and Nigeria as a whole."
(NAN)