Opinion: The Dangerous Political Machinery of Isa Gusau and its Detriments to Borno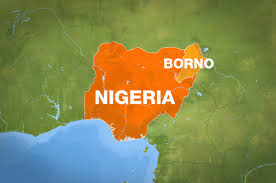 Estimated Reading Time: <1
By Ibrahim Morocco
Our beloved Borno State – Home of Peace – has many enemies. The visible ones are those who kill us, destroy our property, make us homeless and strangers in our own home, and continue to threaten our very existence. The more dangerous enemies however, are the enemies within. They live among us, some occupy high political office and instead of using it for our welfare and public good, they are rather destroying us from within. It is a well organised and not very visible machinery, but it is by far the most harmful to the people of Borno state.
Isa Gusau is the special adviser to Governor Kashim Shettima on media and strategy was appointed in February 2012 after a journalism career at Media Trust Limited, the last place he served before this appointment, since then things have never been the same. He has kept aside all ethics of journalism, his training of public relations and citizen engagement, and abused his position as the most senior spokesman for the governor by descending into the gutter of mudslinging, name-calling, harassment, intimidation, and coercion: actions, which are aimed at dividing the peace-loving good people of Borno State. To become a victim of his terror, through fake social media accounts and hired minions is to ask valid and relevant questions. People like Isa Gusau should know more than others that no society ever grew or made progress without people asking questions?
Among his tactics: recruiting promising young men/women (who have been impoverished by the same system) to insult people. He writes essays and rejoinders and gives them to spread on social media. These jobless youth don't even deserve to be dignified with a decent space to carry out their activities in his estimation; they are 'housed' under a tree close to the main entrance to Government House. You see them at there as you go into Government House milling around with their devices. Once in a while peanuts are thrown at them to recharge their data and for personal upkeep as their hopes are perennially kept high for a better tomorrow that never comes. People like Isa Gusau see young people as only being good to be used and dumped, and useful only as sycophants with no futures assured.
Adopting the mannerisms of a corrupt politician, this man has also shown himself to be very clever: whatever he says and does is never a matter of public record, it's always off the record. You may search everywhere you won't ever find anything he said or did, of course apart from the empty press releases he emails to the media. If people don't like his principal Kashim Shettima, he may not be solely responsible but he made it worse. He was recently documented to have said Hausa film actors were brought to Borno on taxpayers' money on a jamboree to boost our income. How that makes sense is beyond me.
Borno belongs to all of us. We all are stakeholders in the state. There is great danger with what this type of rhetoric will to the people of Borno after the current governor is no longer in office. Such conversations breed hate, bitterness, distrust, and divisions among people and should not be sustained in a state as fragile as Borno. There is the possibility that he will no longer be in office, if this happens, his minions will most likely be jobless, having been used and dumped. There are many issues that may still be at stake by then, issues currently taking centre stage such as improving on governance accountability and transparency, restructuring the lives of IDPs in the state, rehabilitating organs of government in the post-insurgency conditions, and also the long-term challenges of reconstruction, reunification, reintegration, and resettlement. All of this will still be with us. It may be difficult for our lives to go back to being normal but we can at least try. What we don't need is another vuvuzela making things worse for us.
What we need is the truth out there so that we can get the help we desperately need. What we have now is not working, at this pace it may take us another 500 years or more to be where we were before the insurgency. We need to be seen to be accountable with the little we have so that we can get more. Our IDPs have to be treated with dignity, and like humans. The information management system we the people desperately need in Borno is one that soothes, heals, comforts, unites, and gives hope. Attacking people, threatening the populace, having innocent citizens and indigenes arrested or jailed for stating facts or asking pertinent questions is not a healthy approach, neither is covering up, political window-dressing and manipulating the true situation on ground, is not in any way going to help move the state forward. Those who want to tow this path must always remember that we will never be quiet in naming them.
Disclaimer
It is the policy of NewsWireNGR not to endorse or oppose any opinion expressed by a User or Content provided by a User, Contributor, or other independent party. Opinion pieces and contributions are the opinions of the writers only and do not represent the opinions of NewsWireNGR.