Budget Padding: EFCC To Quiz Lawmaker Abdulmumin Jibrin Tuesday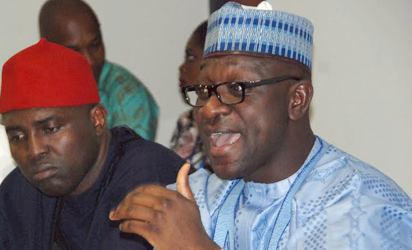 Estimated Reading Time: <1
The suspended former Chairman of the House of Representatives Committee on Appropriation, Abdulmumin Jibrin, will appear before the Economic and Financial Crimes Commission (EFCC) on Tuesday to answer questions on alleged padding of the 2016 budget.
Jubrin had earlier submitted a petition to the EFCC, alleging insertion of frivolous projects in the 2016 budget by Speaker of the House, Yakubu Dogara, his deputy, Yussuff Lasun and other principal officers of the House.
The ex- appropriation committee chairman, however, expressed his delight at the invitation, saying his response would assist the Commission in its investigation.
In a statement on Monday, Jibrin expressed confidence in the anti-corruption agency, adding that far reaching discoveries have been made on the matter.
It reads: "It is also noteworthy that this invitation is coming at a time that some revelations were made last week with details of how the Minority Leader of the House, Leo Ogor used his company to execute constituency projects completely against the laws of our land.
"It is however worrisome that in his response, Ogor admitted the offense and even boasted that there is nothing wrong in what he did.
"Let me state emphatically clear that any member or senator who used his company or companies with links to him to execute constituency projects or contracts, whether such contracts are executed or not has committed an offense.
"Either way you look at it, he can be prosecuted on charges of corruption or abuse of office. The case of Leo Ogor is same or even worse than that of Babachir Lawal and yet the entire National Assembly has maintained an embarrassing silence on the matter. Is my boss, Senate President and Chairman of National Assembly, Bukola Saraki aware of this?
"In due course I will expose a lot of other issues in the 2017 budget that will shock Nigerians whether the authority decides to act on it or not."