Mercy Abang: Young Zimbabweans brace up Ahead of 2018 Elections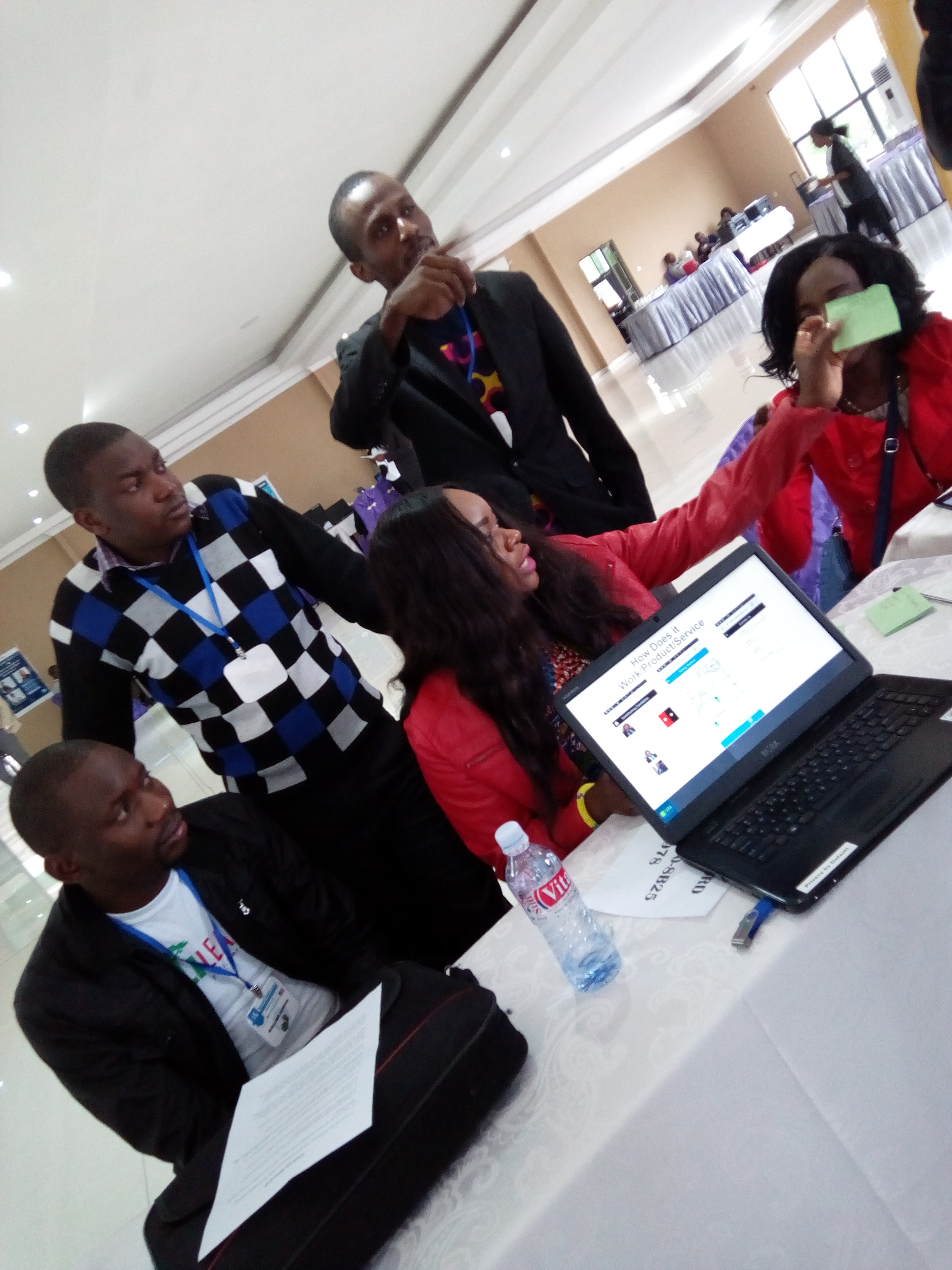 by Mercy Abang
Following the ouster of the despot Yahaya Jammeh of the Gambia, the notion that change will happen for nations with sit-tight leaders has been reinforced.
From Cameroon to Uganda, Angola, Equatorial Guinea and of course Zimbabwe where the 94-year-old Robert Mugabe who has ruled for more than 35 years but is still seeking a reelection next year, there is a renewed optimism by the resilient youth in these countries that something magical will happen.
Many young Zimbabweans have never known another leader besides Mugabe who has been prime minister since the end of white minority rule in 1980 and president since winning an election seven years later.
Like most other African nations, it is home to many young people who make up a greater part of the70% eligible voters in the country. Most of them have lost confidence in the transparency of the ballot system and their electoral process in general but still have hope in democracy and that resilience has kept their fighting spirits up amidst serial government crackdowns.
As an election monitor who has worked with ECOWAS and other stakeholders in different elections on the continent, I had an opportunity to learn and share with the Young African Leadership Initiative fellows, in a US State departments sponsored Tech-Camp. And I took it, travelling several hours from Nigeria to Zambia, with brief stops in Ethiopia and Zimbabwe. I met with young people from other countries of the continent to explain the story of democracy and what has worked in Nigeria, Kenya, Cape Verde, Ghana and other nations of the continent – using a situation room methodology that allows civil society and other passionate citizens get involved in enhancing democracy; armed with mobile phones and internet young people are supporting transparency and openness to the ballots.
I met with 26-year-old Norman Dube, working with a tech-hub in Zimbabwe who tells me he is building applications that enables voters to be educated about the process of voting and their rights to do so – and attending the networking camp reinforced that idea.
"I'm hoping to use tech to change how young people think about elections in my country", Dube said, "Attending this networking event to learn from others and build on what I've always desired made my dream and ambition to develop that app possible".
The introduction of information and communications technologies (ICT) into the electoral process to increase voter participation is generating a lot of interest among voters and stakeholders across Africa. All of these efforts aim to ensure the credibility of the democratic process, transparency, and local 'ownership'. From Blogging Ghana to Ushahidi in Kenya and more, civil groups/active citizens are putting together energies to better serve as watchdogs (situation rooms) during elections.
It is based on this premise however that young people in Zimbabwe are also rolling up their sleeves to apply what seems to have worked for other African countries ahead of their elections – driven by smart phone users in a bid discourage voter apathy for a nation with about a 50% internet penetration.
Dube isn't the only Zimbabwean who feels the networking tech-camp for young African Leaders to improve democracy, accountability within the continent through information technology has been enriching and rewarding.
34-year old Shamiso Ruzvido, a firebrand lady from Harare is working with a mobile solutions technology company ahead of next year elections to get the uninterested young people, most of whom have lost faith in the process to form a critical mass and get back to the ballots if change must happen in the Southern African nation.
"I have learnt so much about transparency and it made me realize how important it is to use social media during elections", she said. For a nation with only 50% Internet penetration nationwide, Ms Rusvido says "I have better understanding to deploy what will work for the elections in Zambia and get young people interested again, and the time to do that is now".
Halfway into my interview with the eloquent Ruzvido, the US Ambassador to Zambia, Eric Schultz walked into the auditorium where the young African leaders from Southern Africa were gathered.
In a brief remark about what led to YALI and the US State Departments tech-camps, he said the program does not only seek to advance the cause of democracy around the world, but redirect the energies' of young people from using tech for video games into constructive value – calling for accountability, organize, share ideas.
"Young people have better skills today and that shouldn't go to waste", he reiterated.
The Young African Leaders Initiative (YALI) is a signature effort to invest in the next generation of African leaders identifies that nearly 1 in 3 Africans are between the ages of 10 and 24, and approximately 60 percent of Africa's total population is below the age of 35. Former US President Barack Obama launched YALI in 2010 to support young African leaders as they spur growth and prosperity, strengthen democratic governance, and enhance peace and security across Sub-Saharan Africa.
For 30-year-old Jen Dougherty, working with YALI Network, the network focuses on grooming its members – get young leaders constructively engaged and over the years, "the young people have been the owners and the drivers of that conversation about what they want", she tells me.
Participants during the Zambian event learnt that elections depend on collaboration with different observers and stakeholders that represent and oversee the processes that safeguard credible electoral processes – and, that collaboration bolsters institutions that allow democracy to flourish.
The more than 70 youth leaders were exposed to the workings of Situation Rooms during elections in order to encourage voter engagement and participation, respond to enquiries and to stimulate conversation with the public – monitoring events on the various social media interfaces: Instagram, Facebook, YouTube, Twitter, Blogs and also tracking trends to better enhance democracy.
Munya Dodo, 32-year old development worker in his native Zimbabwe says the study of trends learnt during the tech-camp applied by other African countries and especially the synergy of young Ghanaians during their last elections in the operations of a situation room by Blogging Ghana (a group of young savvy people – mostly bloggers – armed with their smart phones) was a noteworthy lessons for young Zimbabweans to copy and better the electoral process.
"I learnt about the situation rooms and we hope to apply it in my country ahead of our elections – as civil society we need to join forces for change and strengthen democracy". He maintained.
Jamie Findla, 34- year-old year team member of the tech-camp, tells me the tech-camp seeks to enhance democracy and transparency – engage youth leaders, on how to bring new emerging tech solutions to better the electoral process.
For Norman, Munya and Shamiso , the tech-camp was not another tea or pity party to state all that isn't' working for Africa but a platform that offering practical and new solutionss for their nation and for firing up young people with smartphones ahead of next year's crucial polls in Zimbabwe.