"Police Ransacked Everywhere, Including the Vehicles" – Senator Rabiu Kwankwaso Condemns 'Siege'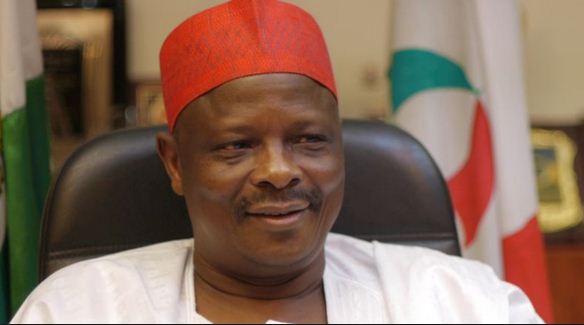 Estimated Reading Time: <1
Former Governor Rabiu Musa Kwankwaso yesterday condemned a siege by security operatives in the house of his brother in Kano who said they were there to recover illegal money and arms allegedly hidden in the building.
Of recent, the EFCC, DSS and the police had laid siege in the houses of prominent politicians suspected to be hiding monies and other questionable items. They recently visited the Abuja home of a former governor of Gombe State, Senator Danjuma Goje.
Kwankwaso, who spoke with the Hausa Service of the BBC yesterday, said there was more than meets the eye in the ransacking of the house of his brother by the police operatives.
"We woke up with a distressing situation today (yesterday) when some people besieged the house of my brother in Kano for hours; on the allegation that cash and weapons were ferried to the building.
"They bundled the guardsman, threatening him to show them the vehicles and other valuables that were allegedly concealed in a garage within the house.
"The guardsman told them only rabbits were kept there but they forced their way in and that was it, only the rabbits were seen joyfully feasting on spinach.
"Not satisfied, the police ransacked everywhere, including the vehicles in the compound but could not trace anything incriminating. This is very sad and a serious setback for our democracy," Kwankwaso said.
"We're very disappointed that impunity is now the order of the day in a country we invested a lot to bring change; this is not the change we bargained for because we're now in a helpless situation. If it were the previous government that's doing this, we would not complain. Alas! this is being orchestrated by a government we worked to entrench.
"I'm one person that never allowed my immediate or extended family to be part of government while I was a governor; my brother is a retired teacher but look at what they did to him," Kwankwaso said.
Asked if he regretted joining the APC, he said, "I would say my mind at the appropriate time but government must be mindful of its actions."
When contacted, the Force Headquarters in Abuja directed the BBC to the police headquarters in Kano but the officials there said they were not aware of the development.