Nigerian Medical Association Beg Ailing President Buhari To Disclose His Health Status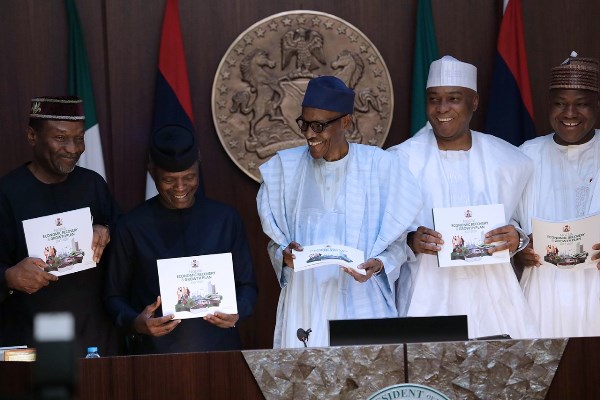 Estimated Reading Time: <1
The Nigerian Medical Association, on Thursday, explained why Buhari should disclose his health status to Nigerians.
The President of the NMA, Prof. Mike Ogirima, who gave the explanation in an interview with one of our correspondents, said Buhari's disclosure of his health status would douse tension and rumours about his well-being.
Many Nigerians, including Nobel laureate, Prof. Wole Soyinka, had asked the President to disclose the state of his health to Nigerians.
READ ALSO – President Buhari's health: When lying becomes an art
Soyinka, at a press conference in Lagos on April 28, said Buhari's failure to publicly disclose his state of health had increased political manipulations in the country.
The Nobel laureate had asked, "Why is the President hiding his state of health? He's supposed to understand he's public property; me, I'm still private property, that's why I'm not in Aso Rock (Presidential Villa).
"Let him address the nation and stop all these speculations which create unnecessary political manipulations among other things."
Ogirima described Buhari as the number one public servant and the father of the nation, adding that he had his rights and privileges.
The NMA President stated, "He is the number one public servant and the father of the nation. He has rights and privileges. It will douse a lot of rumours and tension, if he discloses his health status to the public."
He also faulted the management of the information concerning Buhari.
"The media team of the Presidency is not managing it (information around the President) well.
"To the Presidency, I wish they could manage the information around the President well. To Nigerians, who are concerned, I wish to advise them to be prayerful, particularly for the good health of our dear father of the nation," he stated.