The Failure of the Buhari Gov't And His Health Minister Can No Longer Be Ignored, Death Toll In Meningitis Rises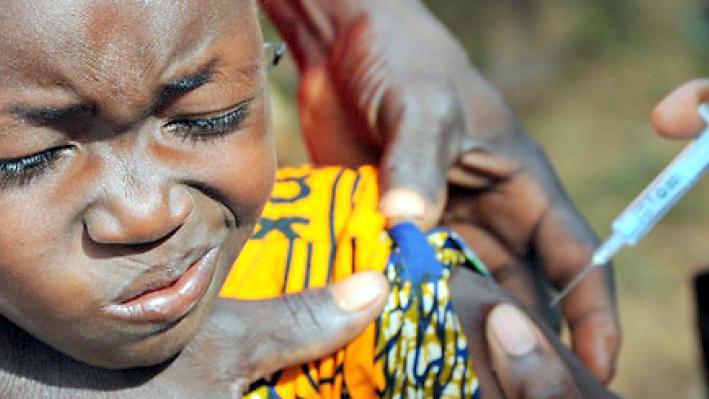 Estimated Reading Time: <1
Isaac Adewole, minister of health, says 813 lives have been lost to the meningitis outbreak that has lasted 16 weeks.
Adewole disclosed this while speaking to journalists at the end of Wednesday's federal executive council meeting.
He also said the spread of the disease had reduced.
"As of yesterday (Tuesday), the number of deaths stood at 813. As of now, we are also noticing a decline," he said.
"This is week 16. This is also expected because we are moving away from the active season. We are confident that in the next couple of weeks, everything will be over."
Senate President Bukola Saraki also confirmed this figure in a tweet.
"We've lost about 800 people to meningitis – this should not be the case. We must encourage families to take their children for vaccination" he said.
"As we mark #WorldImmunizationWeek, we must all encourage our families and communities to embrace vaccines as a preventive healthcare measure."
The death toll had hit 745 on April 19 from over 8,000 suspected cases.
Mass vaccination is ongoing in the northeast, where meningitis C is concentrated.
Nigeria lies on the "meningitis belt" of sub-Saharan Africa that stretches from Senegal in the west to Ethiopia in the east, where there is a regular occurrence of the disease.
The states most affected by the outbreak are Zamfara, Sokoto, Katsina, Niger and Kebbi.
The Nigeria Centre for Disease Control (NCDC) had said that only 230 cases, which amounts to three percent of the cases, were laboratory confirmed.
Due to the cost of importation and short shelf life of the vaccine, Adewole said the government is exploring a joint venture with a local drug manufacturer to produce the vaccines in Nigeria.