Former Governor Sule Lamido Tells The BBC, Nigeria's President Buhari Is Fantastically Corrupt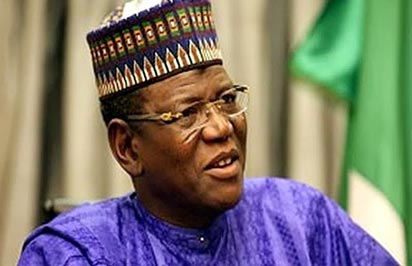 On a day that the Secretary to the Government of the Federation, SGF, Babachir Lawal, and the Director-General of the National Intelligence Agency, NIA, were suspended over suspected acts of corruption, a former governor of Jigawa State, Sule Lamido, has dismissed the present anti-corruption crusade of President Muhammadu Buhari as mere noise.
Speaking in an interview with the BBC Hausa Service on Wednesday, the former minister of Foreign Affairs alleged that Buhari was "equally corrupt when he served under the late Head of State Sani Abacha".
It may be recalled that Buhari had served as chairman of the defunct Petroleum Trust Fund, PTF, which was created by the Abacha military junta in 1994 to provide critical infrastructure across the country.
But Lamido said, "He (Buhari) worked under Abacha; in fact he was the closest to the late military ruler and when it comes to corruption, everybody knows where Abacha's government stands."
He maintained that there was nothing to show in the much touted successes of the Buhari administration between 2015 and now in the areas of security and fight against corruption.
"Buhari is just making noise; there's no iota of truth in the so-called commitment to the improvement of security and halting graft in the country," he said.
The former governor argued that "It's unthinkable to say that the EFCC had discovered huge monies (nearly N15 billion) in a building (Osborne Towers) in Lagos but could not track the real owner; who leaked the story? Who did the source say is the owner of the find?
"No reasonable person will believe that there is no safe for the NIA (which claimed ownership) to keep its money but a private residence in Lagos; those in position of authority should always have the courage to tell the led the truth because leadership is sacred."
THEWILL had exclusively reported that the National Intelligence Agency, NIA, had claimed ownership of the $43,449,947, £27,800 and N23, 218,000 seized last Wednesday by the EFCC from Osborne Towers, a luxury residential complex in Ikoyi, Lagos, said to be owned by ex-National Chairman of the Peoples Democratic Party, PDP, Mr. Adamu Muazu.