Minister Geoffrey Onyeama Dismisses Abike Dabiri's Travel Warning, Tells Nigerians To Embark on US Trips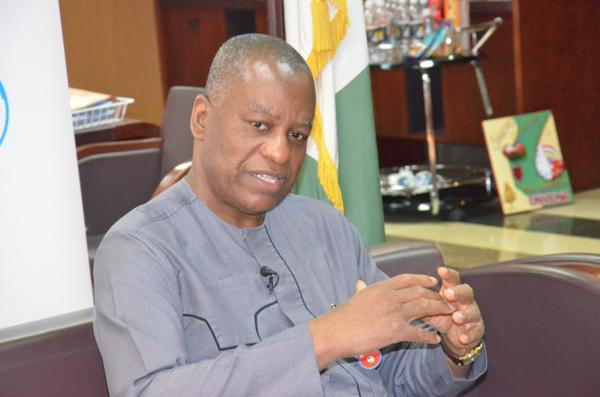 Estimated Reading Time: <1
Geoffrey Onyeama, foreign affairs minister, has advised Nigerians willing to visit the US to do so if they have valid travel documents.
Onyeama said this during an interactive session with reporters in Abuja on Tuesday.
He spoke less than 24 hours after Abike Dabiri-Erewa, senior special assistant to the president on foreign affairs and diaspora, counselled Nigerians to postpone US trips.
Dabiri-Erewa said it had become important to issue the warning after the reports of Nigerians being denied entry into the US.
"In the last few weeks, the office has received a few cases of Nigerians with valid multiple-entry US visas being denied entry and sent back to the Nigeria," read a statement issued on her behalf by Abdurrahman Balogun, her media aide.
"In such cases reported to the office, such affected persons were sent back immediately on the next available flight and their visas were cancelled."
But Onyeama said the US ambassador to Nigeria and other top officials have denied reports that Nigerians were being targeted for deportation.
TheCable had earlier reported that Dabiri-Erewa's statement resulted in a diplomatic  row between Nigeria and the US.
"The US authorities are worried that she made such a weighty statement without investigation, without evidence. The bigger issue, though, is that it is not within her remit to issue travel advisory to Nigerians. It is the job of the foreign affairs ministry," a top official of the ministry had told TheCable.
"By failing to observe due protocol, she has caused a diplomatic problem for the country which we have to carefully manage. A travel advisory is a serious issue that cannot be issued by a presidential aide."
Trump's immigration policy has sent wave of shock across the world.
On Monday, the US government announced a revised travel ban after a previous order was suspended by a court.
The new immigration order placed a 90-day ban on citizens of six predominantly Islamic nations – Iran, Libya, Syria, Somalia, Sudan and Yemen.
Iran has since vowed to block US citizens from its country.