"Religion Is Dividing Nigeria" — Ooni of Ife Is Worried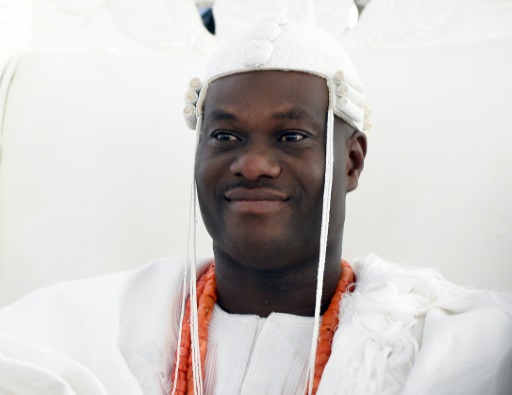 The Ooni of Ife, Oba Adeyeye Enitan Ogunwusi has lamented the divisive tendencies of religion in the country.
The Ooni spoke in Abuja  yesterday as a Guest Speaker at the National Defence College to Course 25 on the theme: Socio-cultural Development and National Security: the Role of Traditional Institutions in Nigeria'.
The royal father bemoaned the divisive nature of religion warning that it could tear Nigeria apart completely.
He noted that culture is a more unifying factor in Nigeria adding that"even though the country  is diverse culturally, such diversity is the melting pot and strength of the country."
He said: "Religion has continued to divide us.  Religion is tearing us apart. We have to set aside religion, else, it will continue to divide and destroy us."
The Ooni maintained that culture remains the most unifying instrument in nation building, adding that, "traditional institutions play pivotal role in national security and development."
The Ooni told the participants that there is an urgent need to include traditional institutions in the process of law making saying that through  the adoption of traditional institutions as bridge builders and peacemakers, he has been able to ensure that the "Ife, Modakeke war will never come up again."
Earlier, the Commander of the National Defence College, Abuja, Rear Admiral Samuel Alade explained that the forum provide ample "opportunity to learn from the custodian and cherish traditional heritage."
While stressing on the imperative of the traditional institutions, Alade insisted they are dependable partners in national security.
Also, Minister of Defence, Mansur Dan-Ali, represented by Brig Gen Muhammed Sani Ahmed stated that the traditional institutions are "functional to conflict management and political stability in Nigeria.
He commended the achievements   the Ooni of Ife has recorded   since he  ascended  the throne, adding that  his reign has brought about stability in the region.