I Am Not In Touch With The President ~ Presidential Spokesman, Femi Adesina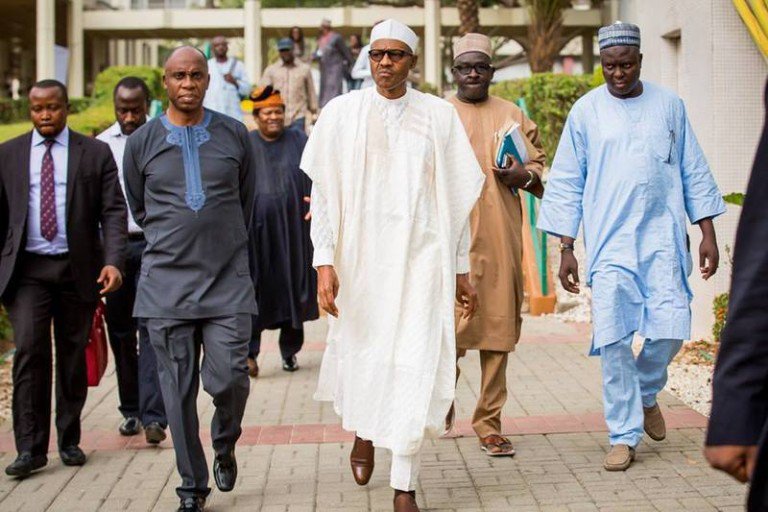 Estimated Reading Time: <1
"I am not directly in touch with the President, but I speak with those around him in London ~ says Nigeria's Presidential Spokesman, Femi Adesina during an early morning Interview on Channels Television today.
The Special Adviser to the President on Media and Publicity, Femi Adesina, has revealed that President Muhammadu Buhari will return sooner than expected.
This is against the backdrop over the growing apprehension of the President's health.
Mr. Adesina said the President will not only get well soon but will return to the country soon,asking Nigerians not to worry.
"In a communique to the National Assembly, the President did not disclose when he is coming back but the President may be coming back sooner than people think".
Mr Adesina  made this known on Channels Television's breakfast programme, Sunrise Daily.
For two weeks Nigerians waited in anticipation for two nationwide protests, one in support of the government and the other against the government.
The pro-government and anti-government protesters converged at the unity fountain, Abuja. The anti-protesters are criticizing the government, saying that President Buhari has failed the citizens, on the other hand, at the same venue the pro-government protesters insisted that the Federal Government has fulfilled most of its campaign promises.
Mr Adesina said, "If Nigerians want to protest they can, but the security agencies also have their responsibilities which includes making sure that there is no breakdown of law and order.
"So, while the citizens protest, the law enforcement agencies must also ensure that the law does not breakdown".