I'm Not Under Any Pressure To Resign As Nigeria's Vice President – Yemi Osinbajo Says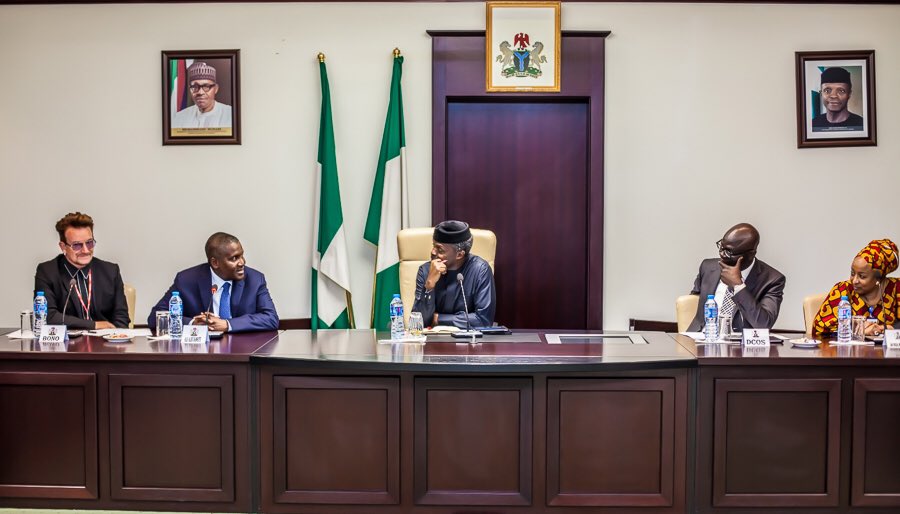 Estimated Reading Time: <1
Nigeria's Vice President, Professor Yemi Osinbajo says he is not under any pressure from any quarter to resign.
Professor Osinbajo stated this after a closed-door meeting with the National Chairman of the All Progressives Congress (APC), John Odigie-Oyegun at the Presidential Villa.
The Vice President maintained that having been elected on the same ticket with President Buhari, there is no need to think of resignation.
"I'm absolutely under no pressure to resign. In any event, I was voted for by the people of this nation – myself and Mr President, and the people of this nation have not asked us to resign.
"So I have absolutely no pressure whatsoever and the truth is that there have been absolutely no pressure whatsoever from any source asking me to resign," he said amidst laughter.
Professor Osinbajo also said that he had a lengthy telephone conversation with President Buhari earlier in the day and briefed him about the national economic plan to get the country out of recession.
"Let me say that the President is hale and hearty. I spoke to him just this afternoon and we had a very long conversation.
"He was interested in knowing about the budget process and how far we had gone. As you know, we had a meeting today with the private sector on the economic recovery plan.
"Of course I informed him about some of what we are seeing – the protests, marches and all of that, some of the feedback and what people are saying about the economy.
"He is in good shape, he was very chatty and we had a good conversation this afternoon."
Speaking on citizens' demands for details of the President's health status, Prof. Osinbajo corroborated an earlier statement by presidential spokesperson, Mr Femi Adesina, who said that only the President can reveal such details.
"I think that the health status of Mr President is a fact or issue that only Mr President himself will be able to discuss at the appropriate time.
"Again, he is running tests and before you determine your health status you must be able to say 'this is my health status'.
"If I'm running tests; doing some routine and some that my doctors have asked me to do, then surely I must await the outcome of that before I talk about any kind of status," he said.