Islamic Cleric Vows To Lead Jihad If Senate Passes Inheritance Bill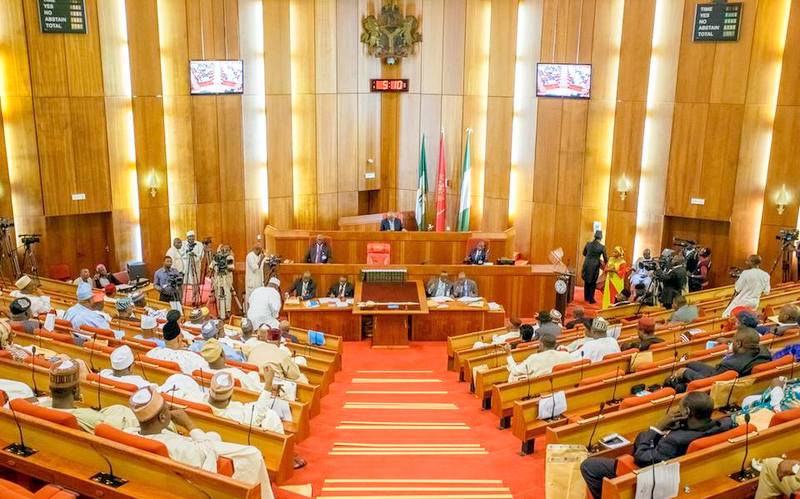 Estimated Reading Time: <1
The Otaru of Auchi, Alhaji Haliru Momoh, Ikelebe III, says he will personally lead a spiritual Jihad against the Senate if the upper chamber of the National Assembly passes the bill on inheritance before it.
A bill seeking equal share of inheritance between the male and the female is currently before the Senate for consideration.
Otaru who is the Chairman, Edo State chapter of the Council of Islamic Affairs, said during the 20th Auchi Day annual celebration on Sunday in Auchi, the headquarters of Etsako West Local Government Area of Edo state, that the bill about inheritance had been passed over 1,500 years ago by the Almighty God in the Holy Quran.
"We have Shariah where issue of inheritance has been decided. In Auchi here, we have a committee that deals with the sharing of inheritance in a way that ensures justice because it is taken from the Quran and we have had peace in our community," he said.
Stressing his opposition to the bill in the Senate, he asserted, "I will lead a jihad (spiritual war) against the Senate if they should alter the inheritance of the Quran. Who are they to alter it? What is ordained by God, nobody should distort it."
In his remark, the Edo state governor, Godwin Obaseki assured the traditional ruler that Auchi community would start to benefit from the policies of his government.
While promising to revitalize the fertilizer processing plant in Auchi, he called on the traditional ruler to appeal to the youths to let peace reign so investors could thrive in the area and the youths would get jobs.