We Own It Now: We've Dismantled The PDP Rigging Machine Nationwide – Ogbonnaya Onu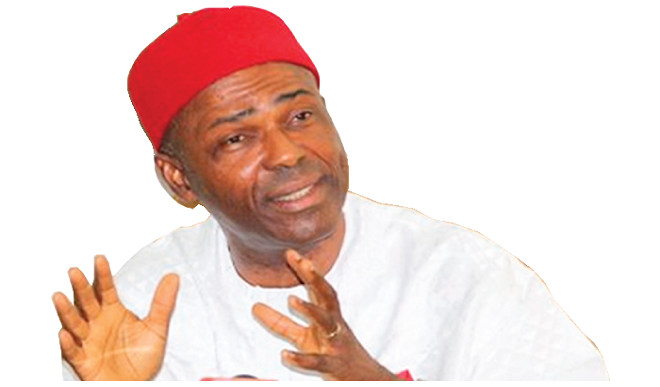 Estimated Reading Time: <1
Minister for Science and Technology and leader of the All Progressives Congress (APC) in Ebonyi State, Dr. Ogbonnaya Onu, yesterday, disclosed that his party has dismantled all rigging machinery of the Peoples Democratic Party (PDP) in the country.
Dr. Onu, who addressed party faithful in his hometown, Uburu, in Ohaozara Local Government Area of the state during his New Year party for both APC members and stakeholders in the state said the era the opposition party held sway through alleged rigging strategies had gone.
He charged party members and stakeholders to be focused and dedicated to the party's ongoing registration exercise, adding that the APC was set to defeat the ruling PDP in the state in 2019.
"Let me assure you that those instruments they use in writing results are no longer in their control.
We will give total defeat to the PDP. We must remain focused and if we don't generate enough registration numbers, the national party will not take us serious.
"We must make sure we have strong men and women in every polling unit in the state; the era of writing results is behind us because we are in control."
"Why must you work for them (PDP) to be where they are, when you can be there yourself. We don't want to be the crying baby of Ebonyi State.
Let us rededicate ourselves to the party. We are doing it for ourselves, our people and our children. There is no reason we will not win any election even local government council election.
We want to drain the PDP in Ebonyi. We must accord our new entrant in the party respect and welcome them with an open hand "It is clear to me that this is the right omen that tomorrow will be bright for Ebonyi State. We must thank God
for what He did in 2016.
Ebonyi requires the right leadership that will take it to the comity of states; we believe that will happen when APC takes over power in 2019."