Buhari Can't Stop Me From Succeeding Him In 2019 – Sule Lamido Says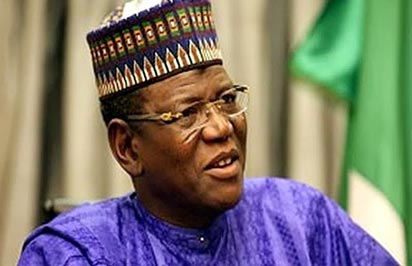 Former Jigawa State Governor, Sule Lamido has said that President Muhammadu Buhari can't stop him from succeeding him as President in 2019.
Lamido made the comment after police officers stopped a rally in Bamaina village during which youth were urging him to contest in the next general elections.
"The desperation by those in authorities of power today must know that the same God that have made Balewa, Ironsi, Gowon, Murtala, Shagari, Buhari, Babangida and Jonathan Presidents could do the same for me if Allah so wishes," Lamido.
"All this coercion and intimidation was because of my aspiration and I must tell them that no matter what, if Allah has destined that I will be President, they cannot stop me or deter me because that will amount to fighting against the wish of God.
"Leaders should beware of the consequences that followed tyranny, impunity and abuse of human dignity. I am their father and they are coming to greet me and you are saying they have to ask for permit, permit for what?
"All over this country I've never heard of a mutual gathering that requires one to ask for permit, even on Saturday, we were in Sokoto for a wedding where thousands of people attended or even naming ceremonies where hundreds attend, have you asked them to show their permit?, but because it's Sule Lamido, whoever that is coming to see me must acquire a permit to do so.
"If your prayers for me to be the President of this country is the wish of Allah, let it be, for Allah is the One that made others like Jonathan, Tafawa Balewa, Obasanjo," he added.