Atiku Says FG Can No Longer Meet Its Obligations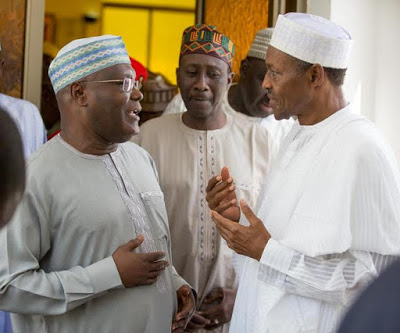 Estimated Reading Time: <1
A former vice president, Alhaji Atiku Abubakar, has noted that the Federal Government can no longer meet its obligations, wondering if it is still the best option for Nigeria to continue with the present centralist structure.
The chieftain of the ruling All Progressives Congress, APC, stated this in his Twitter handle on Thursday morning in a renewed push for the restructuring of the country.
"Our Federal Government can no longer afford to meet many obligations. Does it still make sense to have a centrist FG? #Restructuring
"It's standard human reasoning – if you do the same thing long enough, you may think it's right and the only way.
"The economic consequence of over-centralization is that FG may collapse under the weight of too many responsibilities it burdens itself with", he tweeted.