Breaking: Court Orders Zenith Bank To Unfreeze Ekiti Governor, Ayodele Fayose's Account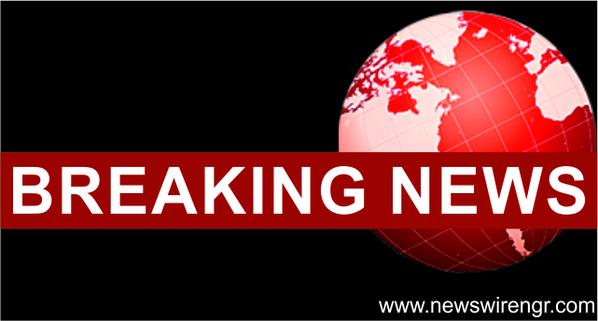 Estimated Reading Time: <1
A Federal High Court sitting in Ado Ekiti has ordered Zenith Bank to immediately unfreeze the accounts of Ekiti State Governor, Ayodele Fayose.
Justice Taiwo Taiwo said the Economic and Financial Crimes Commission did not follow the laid down regulations in ordering the bank to freeze the accounts.
The court said the anti-graft agency did not follow due process.
Justice Taiwo Taiwo who gave the order while delivering a judgment which lasted more than two hours in a suit filed by the governor, through his counsel, Chief Mike Ozekhome said the rights of the governor had been unconstitutionally infringed upon, considering the circumstance of his office .
He declared that apart from the immunity which Fayose currently enjoy as a sitting governor under section 308 of the constitution, it was wrong for the EFCC to have gone ahead to seize his two accounts in apparent perpetuity without first investigating him or making him a party.
He averred that rather than the EFCC freezing the governor's accounts directly through the third party who did not enjoy any mandate from him to , the governor himself ought to have been first investigated and brought into the picture.
He described Fayose as "a genuinely deprived person who rushed to the court to seek constitutional protection"
He said it was also the duty of any presiding judge to protect the said constitution and its interpretations whenever the need arises.
"The Plaintiff is entitled to be heard before his property or money can be seized, doing otherwise will amount to denying him fair hearing and constitutional rights", the judge added.
The judge however refused to grant other reliefs sought by the governor, including a perpetual injunction restraining EFCC or its agents from further tampering with his property, and another one asking for payment of N5billion as exemplary damages.
"This court will not shield any person from due investigation. Since Police cannot be stopped from investigating a crime, same goes for the First Respondent so as not to whittle down its functions", the judge said.
The governor's accounts with the Ado Ekiti branch of the Zenith Bank Plc were frozen on June 21,2016 saying the money found in the two accounts was suspected to be proceeds of crime, but the governor took the agency and the bank to court on June 26, 2016.