"They Brought Malfunctioning Card Readers To Our Constituency So That We Will Not Vote" – PDP's Eyitayo Jegede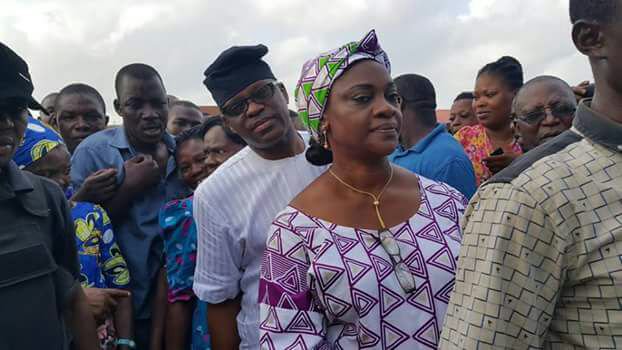 Estimated Reading Time: <1
The candidate of the Peoples Democratic Party, Eyitayo Jegede, has accused the Independent National Electoral Commission, INEC, of flooding his constituency in Akure with malfunctioning card readers in order to stop his supporters from voting.
Mr. Jegede who was speaking after casting his vote at his polling unit in the Cathedral Area of Akure, said he was glad that he was reinstated as a candidate but was unhappy that many of the card reader brought to his constituency in Akure were faulty.
He said he was concerned why it was taking INEC so long to replace the malfunctioning card readers.
He called on his supporter to stay on the queues and make sure they vote. He also called on them to escort their ballots until they are taken to the final collation centre.
"I have voted. In my polling unit, it has been peaceful so far. I give glory to God that I am here. I am glad.
"I have heard reports of the malfunctioning of the card readers. In substantial part of Akure South Local Government, the card readers have been malfunctioning. In some they have changed them, in some others they have not and our people are queuing and unfortunately they have not been able to cast their votes.
"I have spoken to INEC officials that please in the name of God, change those malfunctioning card readers that they have deposited in our constituency.
"They brought malfunctioning card readers to our constituency so that we will not vote.
"And I tell them, allow our people who have voters cards and have been register to vote to cast their votes. This is an opportunity in four years. Please for the sake of God allow our people to vote.
"Our people must be steadfast. They must remain steadfast and insist on casting their votes and they must stay there and let those votes to be counted and they most escorts the result to the next collating Centre.
"And from there to the local government centre and the final collation centre, people must accompany these results to the Collation Centre.
"We are just starting and I have told you what challenges we have facing. Card rendering are not working and our people are not allowed to vote. It is only when card readers are functioning that you can say you have conducted a credible election. Card readers are not functioning."
INEC has said it has enough card readers to replace malfunctioning ones and is ensuring replacement is promptly done.