Persons Killed As Three Suicide Bombers Strike In Maiduguri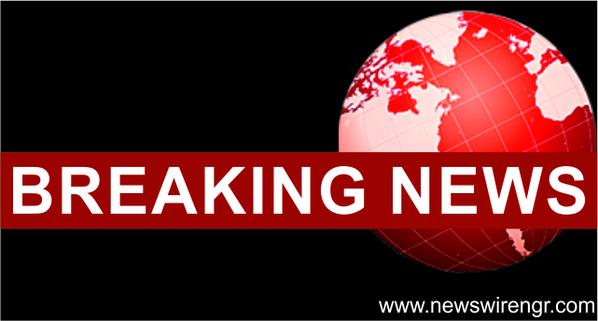 The Commissioner of Police, Mr. Damian Chukwu, has confirmed to newsmen in Maiduguri that six people have been declared dead following some suicide bombings in the town on Friday.
He said, "side from the explosion near a mobile Police location in Jiddari, we had two other suicide bombings along Maiduguri-Gamboru road.
"In the first case, a suspected male suicide bomber detonated his explosives after he was stopped at the entrance of the Muna Garage, killing himself instantly," Chukwu said.
He said that another suspected male suicide bomber detonated his explosives on the same road a few meters away, killing himself and two local vigilantes called Civilian JTF.
"In all, we recorded six deaths, comprising four suspected bombers and two vigilantes.
"This is about the sixth or seventh suspected suicide attack in the last couple of days. The Police and other security agents are working hard to stop the ugly trend," Chukwu said.
We had earlier reported that three suicide bombers, two females and a male, on Friday struck in Maiduguri, the Borno State capital, with one detonating a bomb when intercepted by security personnel.
The spokesman of the police, Victor Isuku, told newsmen that the incident happened at 3:50am at Jiddari Polo area of the troubled town.
He said: "By 3:50am today, mobile police personnel on guard duty opposite the Federal High Court, Jiddari Polo area of Maiduguri, sighted three suspected suicide bombers (two females & a male) running towards their sandbag. They ordered them to a halt for questioning. In the process, one of them detonated the IED strapped to her body, killing herself and one other male accomplice.
"The other female survivor was arrested alive and subsequently handed over to the military for further explanation and necessary follow-up actions."
He added: "Police bomb disposal unit also mobilized to the scene to (defuse) unexploded IEDs on the bodies of the deceased suicide bombers."
Isuku who revealed that there were two explosions, stated: "The second bang was as a result of the demolition of the remaining IEDs by police EOD units."
He however said: "Normalcy has already been restored."