One Million South Koreans Demand President's Resignation Over Abuse of Office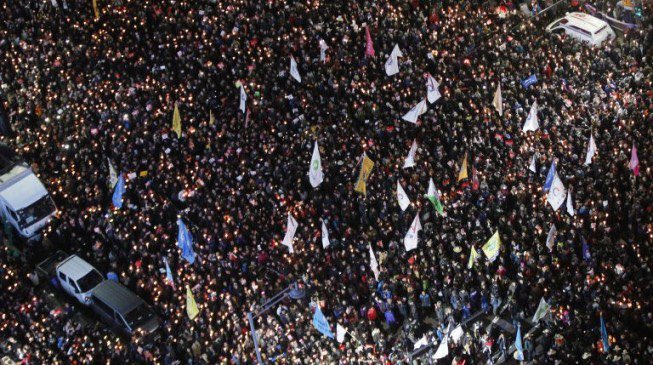 South Korean President Park Geun-hye faced mounting pressure to step down on Saturday as hundreds of thousands of demonstrators marched in the capital to protest allegations that she let a friend meddle in state affairs.
Saturday's rally in downtown Seoul was the largest so far in a crisis engulfing Park, 64, and organizers said some 850,000 people packed streets running through the city center including a 12-lane thoroughfare. Police estimated the crowd at 260,000.
Students, families including young couples pushing strollers and protesters in wheelchairs were among the crowd during the largely peaceful march, which contrasted with the violence of some previous rallies dominated by militant unions and civic groups that clashed with police.
One man traveled seven hours from the southern town of Gimhae to join the rally demanding Park step down a year before her mandate is due to end.
"Park Geun-hye! Today! Step down! Immediately! Step down! Now!" protesters chanted a few hundred meters (yards) from the presidential Blue House.
"I'm here so that this country will be a better place for my daughters," said Park Min-hee, 34, a housewife who was at the rally with her two young daughters and her husband's parents. "Park Geun-hye did wrong. She must step down right now."