Buhari To Attend Climate Change Conference In Morocco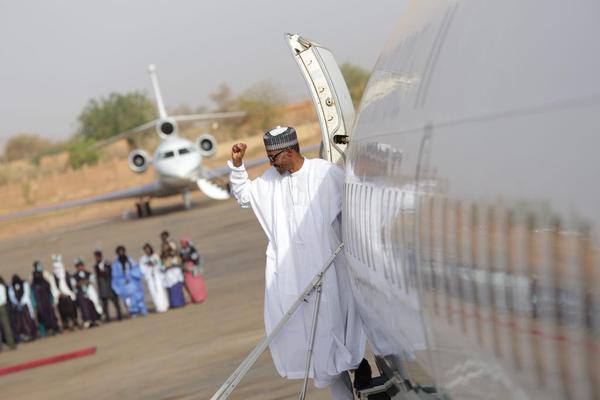 President Muhammadu Buhari will attend the 22nd Conference of the Parties (COP) to the United Nations Framework Convention on Climate Change (UNFCCC), also known as COP-22, in Marrakech, Morocco, from November 14-16, 2016.
This is according to a statement issued on Sunday by the Special Assistant to the President on Media and Publicity, Femi Adesina.
The statement said, "President Buhari will participate in the official opening plenary on November 15 where he will deliver his national statement during the High Level Segment of COP 22.
"The Presidential address is expected to highlight, among other key issues, Nigeria's unwavering commitment to implementing the Nationally Determined Contributions (NDCs) and policy actions aimed at tackling climate change through environmental sustainable efforts.
"President Buhari will also use the occasion of his speech to rally international support for the clean-up of Ogoniland in the Niger Delta and the resuscitation of the Lake Chad Basin.
"While in Marrakech, the President is scheduled to attend the Africa Day Commemoration at COP 22 with the theme, "Moving from Commitments to Action with Intended Nationally Determined Contributions and African Renewable Energy Initiative."
"He will also attend the Summit of African Heads of State on the sidelines of the Climate Change conference.
"COP 22, which will be attended by representatives from 197 countries including world leaders, environment ministers, government officials as well as a wide range of representatives from civil society and the private sector, is the first meeting of State Parties since the entry into force of the landmark Paris Agreement on November 4, 2016.
"The legally binding international Agreement on climate change, among others, addresses issues of global warming, including its impact on food security and agriculture.
"It would be recalled that President Buhari signed the Paris Agreement on September 22, 2016 at the margins of the 71st session of the United Nations General Assembly in New York.
"Buoyed by that commitment, the Nigerian delegation is optimistic that COP22 will provide a platform to promote and enhance delivery of the purpose-driven environmental sustainable agenda of the Federal Government."