Ayodele Fayose Says "Buhari Is Bereft of Ideas"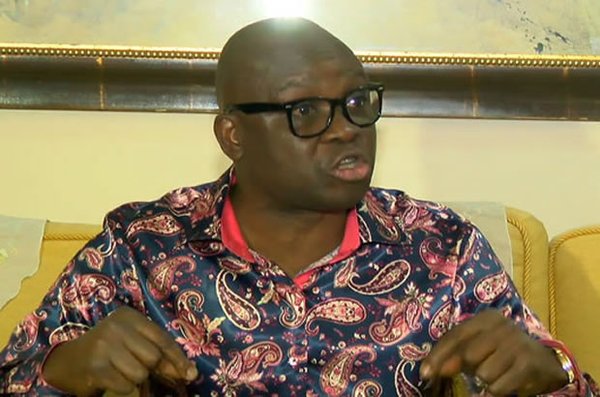 Estimated Reading Time: <1
Ekiti State, Governor Ayodele Fayose has again, hit hard at President Muhammadu Buhari over his seemingly inability to find solution to myriad of problems confronting the nation, saying the President and his party lack ideas and appeared confused on how best to alleviate the people's suffering.
In his words, "Unfortunately, Muhammadu Buhari cannot find solution to hunger, unemployment, depressed economy and insecurity in the country because he is bereft of the ideas. Nigerians should brace up to change the change because the right leader, the right president is yet to come. What we have now is aberration," the governor asserted".
Fayose said the ruling All Progressive Congress (APC) party at the centre would very soon suffer an implosion and disintegrate because it was founded on deceit.
"If you are in PDP, you are a pen robber, but if you gate-crashed into APC, you become a saint automatically.? Within one and half year, the APC government grounded the economy"
Fayose who turns 56 on Tuesday added that total reliance on God was his power and nothing else, and that not repaying evil for any evil done him has remained the secret of his continuous victory against all odds put on his way by enemies.
Citing a Biblical injunction to buttress his claims: "Phillipians Chapter 4 verse 13, says I can do all things in Christ who strengthens me. Jesus Christ is my strength. If I am talking, If I am heard, if I could not be cowed or suppressed, If I am providing good governance to Ekiti people who elected me as their governor, If I am providing good leadership to people, it is because I have Christ as my strength and truly in him, I can do all things."