Why Ondo State Governor, Olusegun Mimiko Relocates To Abuja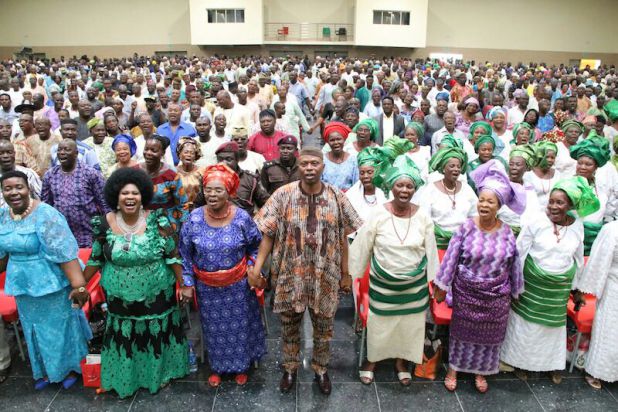 Estimated Reading Time: <1
The Ondo State Governor, Dr. Olusegun Mimiko, has relocated to Abuja on a part-time basis in order to ensure justice for Mr. Eyitayo Jegede, who is eyeing the Alagbakala Government House.
The governor stated this in Akure on Wednesday at a programme in honour of the Founder, Oodua Peoples Congress, Dr. Frederick Fasehun.
The programme was organised by a group of youths known as Integrity Icons.
Mimiko, who was the chairman on the occasion, expressed the hope that Jegede would get justice.
Acting on the order of an Abuja High Court, the Independent National Electoral Commission removed the name of Jegede from the list of contestants for the governorship election coming up on November 26.
The electoral commission replaced the name of Jegede with that of business mogul, Jimoh Ibrahim, who is a member of the Senator Modu Sheriff's faction of the Peoples Democratic Party.
Another faction of the party headed by Senator Ahmed Makarfi produced Jegede.
Both the Makarfi faction of the party and Jegede had filed an appeal at an appellate court to challenge the order of the high court.
The governor said, "I am now a part-time resident of Abuja these days (in order) to ensure my people get justice and I know the injustice will not stand."
Similarly, a factional chairman of the PDP in the state, Mr. Clement Faboyede, has assured the members of the party across the state that Jegede would get justice from the Court of Appeal in Abuja.
Faboyede, who met with thousands of members of the party from the Ondo-Central senatorial district, in Akure, on Wednesday, urged the people to collect their Permanent Voter Cards to enable them exercise their civic duties on November 26.
According to him, "If you have not collected your PVCs, make sure you collect them. It is sure that the injustice against Jegede will not stand. So, collect your PVCs to enable you vote for Jegede. He will contest the election and win the election."